SAIC-Volkswagen reduced the price of Volkswagen ID.3 electric in China. The starting price has been lowered from 142,900 yuan to 119,900 yuan (from 19,700 USD to 16,500 USD), marking a 16% decrease in price.
The ID.3 model for the Chinese market is produced and sold through SAIC Volkswagen, a joint venture between SAIC and Volkswagen. It is available in two versions: a low configuration version priced at 119,900 yuan and a high configuration version priced at 149,900 yuan. The dimensions of the Chinese ID.3, including its length, width, height, and wheelbase, remain the same as the European version, measuring 4261 mm, 1778 mm, 1568 mm, and 2765 mm, respectively.
The ID.3 has a rear-mounted electric motor delivering a maximum power of 170 horsepower (125 kW) and a peak torque of 310 Nm. It is powered by a 57.3 kWh ternary lithium-ion battery pack, providing a range of 450 km under China's New Energy Vehicle Test Procedure (CLTC).
Volkswagen's EVs in China
Volkswagen's lineup of pure electric models in China primarily consists of the ID series, including the ID.3, ID.4, and ID.6. In May 2023, Volkswagen sold 11,302 pure electric models in China, accounting for a market share of 2.9%. This represents a decrease from last year's period when the market share was 3.2%.
In recent months, Volkswagen has experienced a decline in market share in China's pure electric market. This can be attributed to the impact of BYD in the lower-priced segment below 200,000 yuan (27,600 USD) and Tesla's dominance in the higher-priced segment above 200,000 yuan (27,600 USD). BYD captured 28% of China's pure electric market in May, while Tesla accounted for 11%.
Volkswagen ID.3's Sales in China
Focusing on the Volkswagen ID.3, the car sold 2,556 units in China in May. It faces competition from two main rivals produced by BYD: the Dolphin, priced at 116,800 yuan (16,100 USD), and Yuan Plus (known as ATTO 3 in other countries), priced at 134,000 yuan (18,500 USD) in the Chinese market. The pricing of the current ID.3 is in a similar range.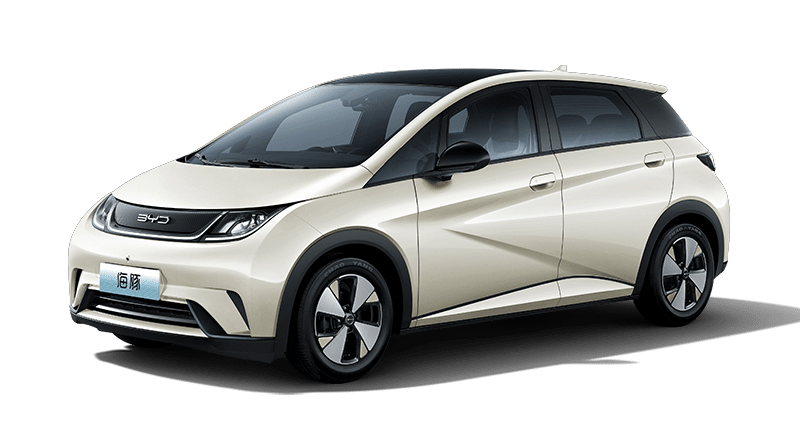 However, the sales performance of the BYD Dolphin and BYD Yuan Plus significantly surpasses that of the Volkswagen ID.3. In May, the Dolphin sold 29,081 units in China, which is approximately 11 times the sales volume of the ID.3. Similarly, the Yuan Plus recorded sales of 26,072 units, roughly 10 times the sales of the ID.3.
Source: AutoHome