Today, October 2, Kaiyi announced that its pure electric two-door mini EV codenamed i-EA 01 is officially named "Shiyue" (拾月). The new car is based on Kaiyi's i-EA pure electric platform and is expected to officially launch this month.
Kaiyi, previously called Cowin, used to be a brand under Chery established in 2014. It makes a series of sedans and crossovers based on older Chery platforms. Cowin was most popular in China's third- and fourth-tier cities, which doesn't translate into big earnings. As a result, Kaiyi was partially sold to two other companies, namely, Sichuan Yibin Push Group and Yibin Automobile Industry Development Investment, holding 1.33% and 50.85% of the share, respectively. The remaining 47.82% of the shares are still held by Chery as of 2018. And now, Kaiyi's official website shows Chery only holds 18% of the share.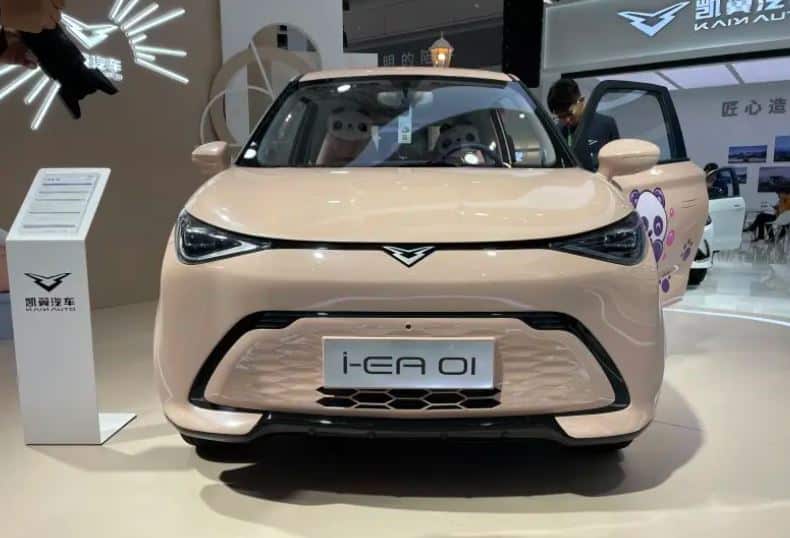 According to Kaiyi, the name "Shiyue" was chosen as a result of a naming contest for the car and symbolizes persistence and pursuit of life, simplicity and love for life, harvest, and gratitude.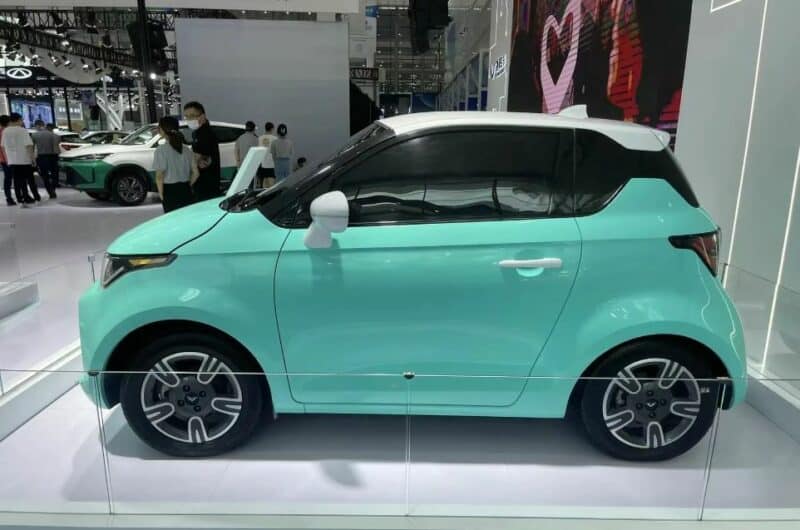 Based on previous declaration data from the Chinese Ministry of Industry and Information Technology (MIIT), Kaiyi Shiyue measures 3360/1700/1605mm, with a 2160mm wheelbase. Overall, the car adopts the typical mini EV square shape, similar to that of the Wuling Hongguang Mini EV. Furthermore, it has a suspended roof design and hidden door handles.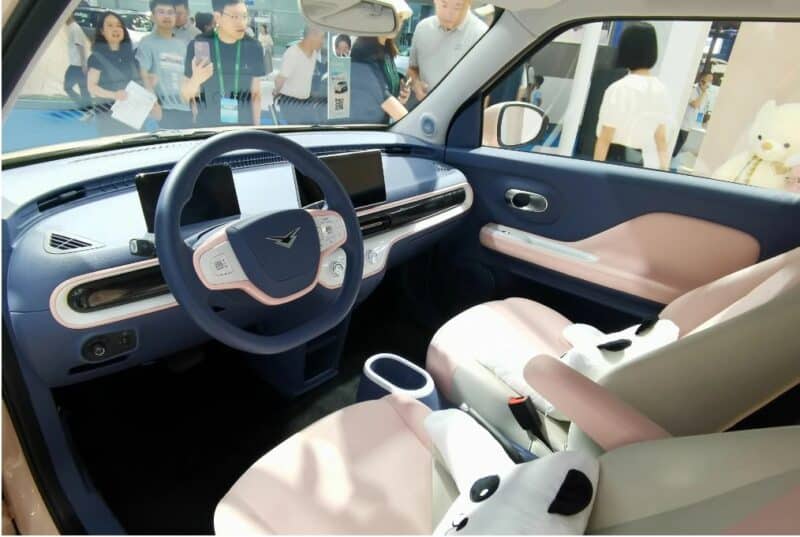 Inside, the car comes standard with a 2+2 4-seat layout. The pink and blue color combination interior is simple with a suspended instrument panel, a 10.25-inch central control screen, a two-spoke flat-bottom steering wheel, and hidden air conditioning outlets. It also supports keyless entry and start.
Lastly, the powertrain consists of two electric motor configurations with a maximum power of 35 kW or 40 kW. The top speed is 100 km/h. Kaiyi Shiyue offers two lithium iron phosphate battery back options, providing a CLTC pure electric cruising range of 155 km, 210 km, or 301 km.
From January to August 2023, Kaiyi's cumulative sales were 34,468 vehicles.
Source: Kaiyi Weibo, DongCheDi, YiChe, Kaiyi