Xpeng X9 MPV started presale at the Guangzhou Auto Show on Friday. The X9 is available for orders from 388,000 yuan (54,000 USD). The customers who leave a 2,000 yuan (280 USD) deposit will enjoy a 5,000 yuan (700 USD) discount, a lifetime warranty, and the perks that will be introduced with the official start of the MPV's sale.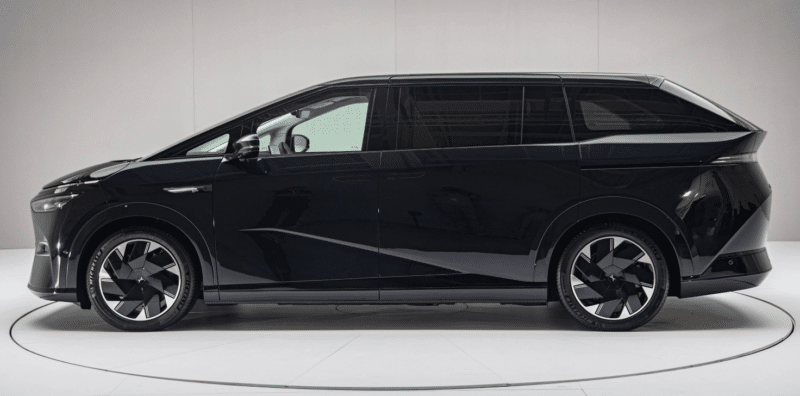 Based on the earlier reports, the Xpeng X9 sits on the SEPA2.0 architecture that supports a rear-steering mechanism. According to the company, the SEPA2.0 platform features rear-axle steering and a futuristic design that is starship-inspired. The rear-wheel (or rear-axle) steering mechanism means that if you turn the front wheels, the rear wheels can also turn. So when you turn the steering right, the rear wheels will also turn right a bit to help with the vehicle's agility. It will be the first car to feature Xpeng's XOS Tianji cabin software.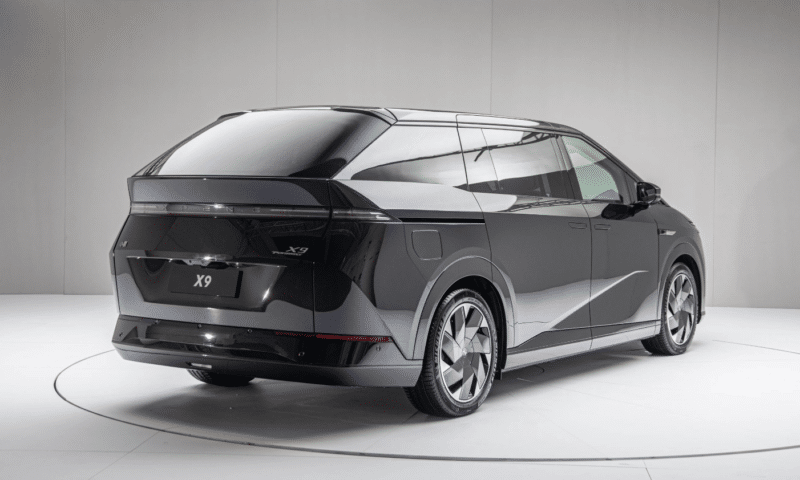 Its dimensions are 5293/1988/1785 mm, and the wheelbase is 3160mm. The MPV has two trims: basic front-wheel-drive (FWD) and top trim with all-wheel-drive (AWD) performance.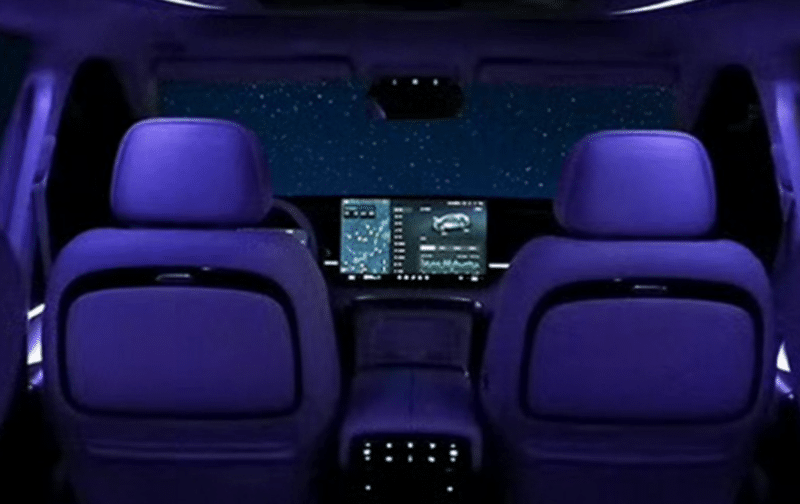 The base trim offers a 235 kW front motor and an EVE energy-made lithium-iron-phosphate battery (LFP) with 84.5 kWh and 101.5 kWh capacity. The top trim has two motors – a 235 kW front and a 135 kW rear motor. It runs on a ternary battery from CALB with a 101.5 kWh capacity.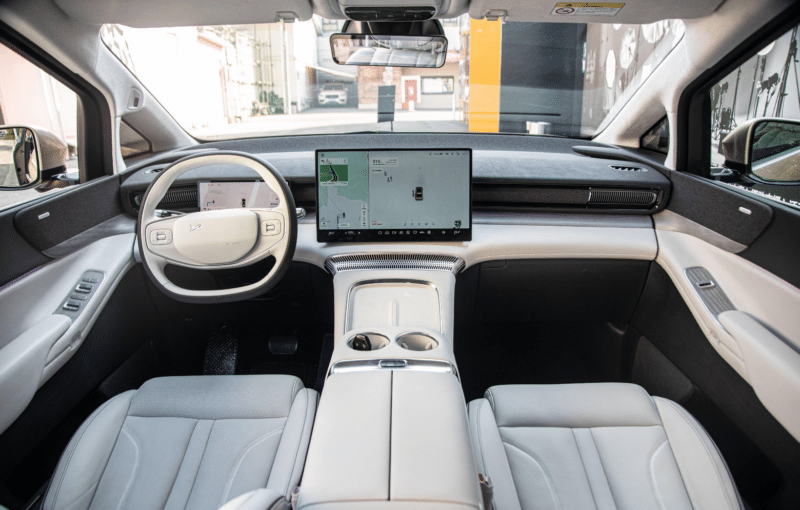 Previous reports also revealed that the Chinese-made electric MPV uses the 800V high-voltage SiC platform that enables fast charging. It has three range options: 610 km, 640 km, 702 km.
The X9's interior has seven seats arranged in a 2 + 2 + 3 layout. Its second row has two independent captainchairs. They are equipped with armrests and separate charging ports. All front seats have a folding table. The third-row passengers have two cup holders and an independent climate control zone.
Source: Xchuxing