This is the new SUV from BAW, that's Beijing Auto Works, aka Beiqi. The new machine loox just like the car we saw in a spyshot yesterday. Engines are 2.0 and 2.4 litre four cilinders.
Just checked BAW's website and there it is, name confirmed, 007 indeed: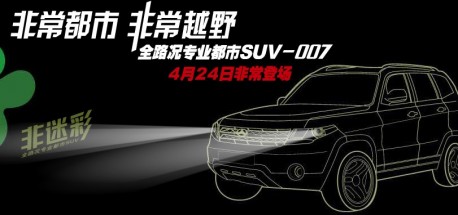 It will debut at April 24th, that's the second press day of the Beijing Auto Show. Just yesterday, I got my TheTycho.com press card so live shots on that day on this site.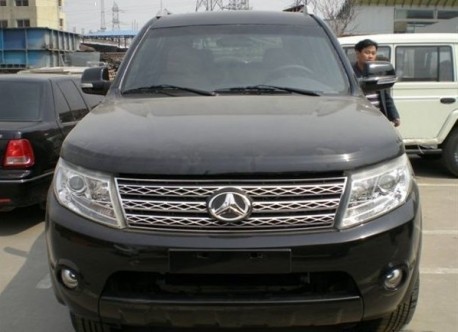 Acoording to a press release, unfortunately yet without pictures, about the 007 on BAW's website the 007's competitors are: Hyundai iX35, Honda CRV, Rely X5 and Emgrand EX7. The price of those vehicles starts around 150.000 rmb, 007 will be in the same territory.