A very rare Lamborghini on a tuning show in Beijing. Only 50 LP650-4 Roadsters have been made, engine has 650hp and 660nm. Only color available was Grigio Telesto-grey spiced up with some Arancio-orange. Top speed: 330km/h, 0-100 in 3.4 sec. The LP650-4 stood on the stand of tuningfirm '100TuningClub' which is specializing in dotting small diamonds around in otherwise decent interiors.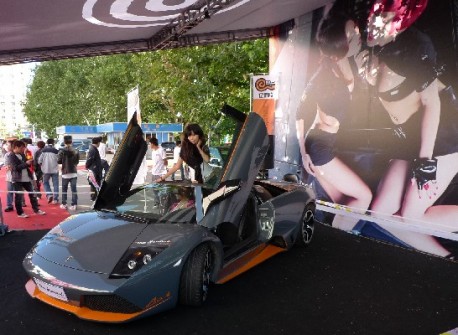 Car had a hot girl standing on the center console…
… but girls on backdrop were even better.