A rusty Lada Niva seen near a fish pond in Beijing. The poor car looked unhealthy and clearly hadn't seen the road for ages. On top of that it had a serious identity crisis, according to stickers and badges it was a Lada, a Mitsubishi and a Jeep.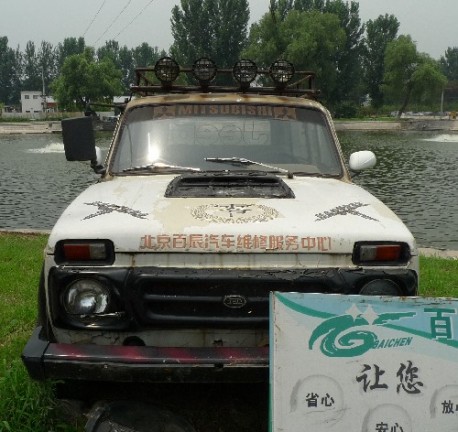 Fake air inlet. Four fog lights. Very strange mirror on the left. The Lada Niva is a capable 4×4 with many fans around the world. It was sold in small numbers in China during the'70's,  '80's and early '90's. This was the very first Niva I have seen in China, ever. It is very likely one of the very few that still exist.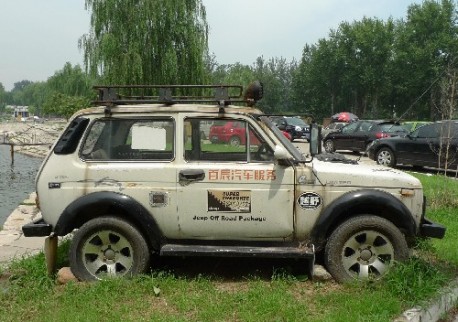 Sticker writes: Jeep Super Cherokee, Jeep of road package. Capable indeed.The Lada Niva is still in production in Russia. Production started in 1977. Engines have been updated a little bit, you can have a 1.6 or a 1.7. There might come Opel-engines under the bonnet later.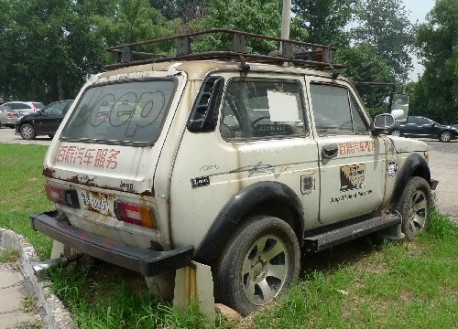 See exhaust pipe. Good for noise, not good off road.