Back now quickly to the Chengdu Auto Show because it seems we missed something. China's famous Star Customs took on a Rolls Royce Phantom. They added gold, silver, glitter and some 4 meters in the middle. Best: the grille!, gold, good.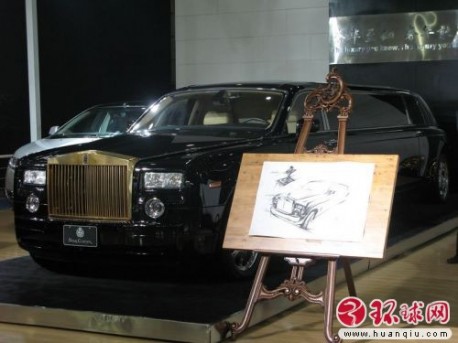 Doors didn't open so we don't know what is inside. We do know the pirce, big as well; 15 million yuan, that is 2.36 million US dollar. Me say: who wants that grille pays the bill.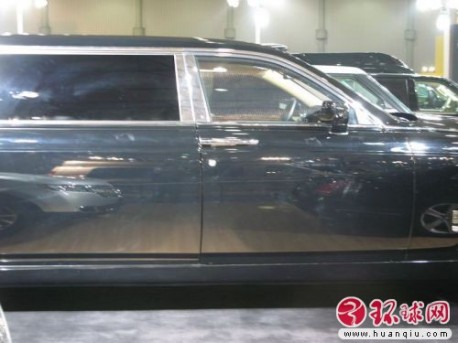 Note chrome around the windows, probably polished aluminum.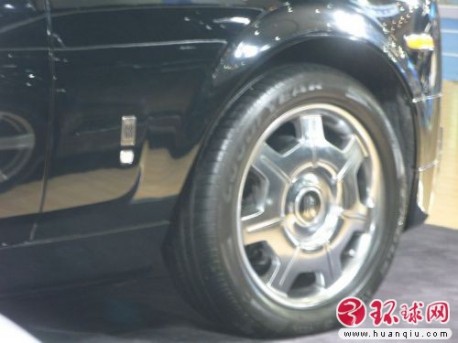 Wheels got some chrome added as well.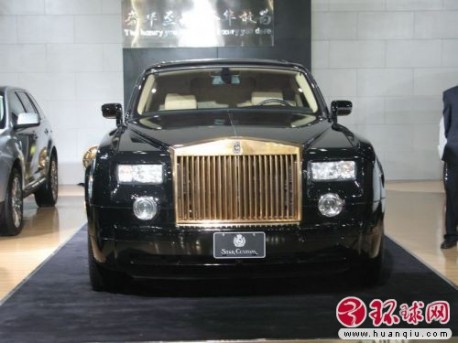 That grille…
Via: Huangqiu.