The Volkswagen Santana has been around in China for ever. Production started in the early '80's by the Shanghai-Volkswagen joint venture. First up was the Santana 1000, then Santana 2000, then Santana 3000 until the Santana Vista of today. The Santana is very popular among taxi drivers because after so many years in production all faults are filtered out. However, Volkswagen thinks it is time for a replacement and this rendering is the first look at the new car which will likely be called Santana NF.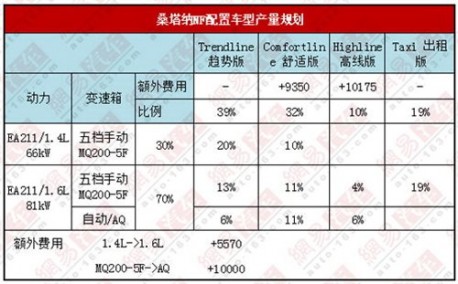 Production will start in September 2012, the Santana NF will then be listed before the end of the year. The NF will share its platform with the Skoda Rapid, Volkswagen Polo and the new Chinese Jetta. Codename for the Santana NF is VW253CS, the codename for the new Polo sedan is VW251, new Polo is VW250. Engines: 1.4 with 66kw and 1.6 with 81kw, mated to a five-speed manual or 5-speed automatic. There will be four different version: Trendline, Comfortline, Trendline and Taxi. VW thinsk that taxi-sales will amount to 19% of total sales.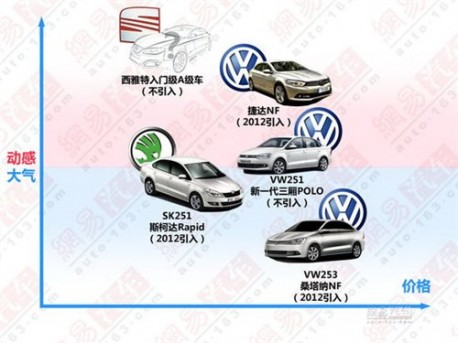 Top to bottom: a yet mysterious Seat, new China-Jetta (Jetta NF), Polo-sedan, Skoda Rapid and Santana NF.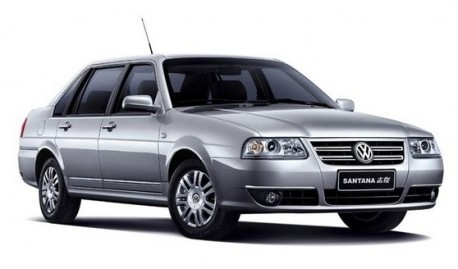 Santana Vista.
Via: Autohome.