The Super Car Club of China (SCC China) was established some two years ago. You can only join if you have a car that costs 1 million yuan or more. They have sub-clubs in many cities including Beijing, Shanghai, Guangzhou and in Zhuhai were these pics were taken on December 18. We start the story with an incredible silver-wrapped Ferrari 458.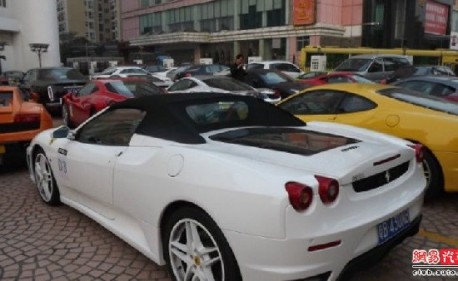 Zhuhai was one of the first cities allowed to experiment with capitalism in the late '80's and it still shows. You will notice that some cars have two plates, a Chinese blue plate and a black one with just a few numbers, those are for Macao which borders Zhuhai.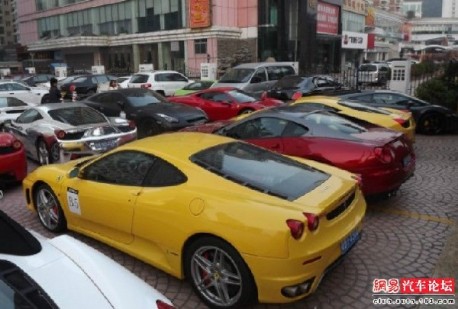 Macao is officially a 'Special Administrative Region', just like Hong Kong, with completely different laws and regulations. Mainland citizens need a special permit to get in and cars need a special plate. No problem for the rich for sure.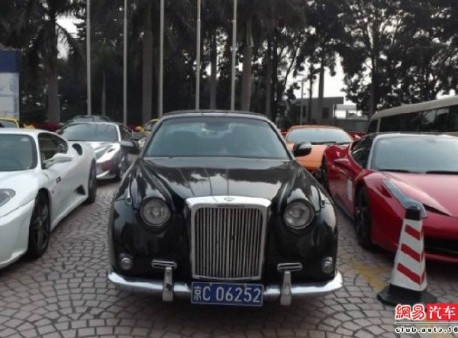 A very rare Mitsuoka, a strange supercar indeed.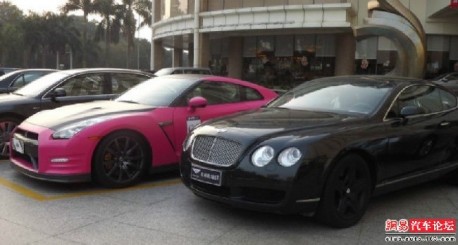 Pink GTR, I dig.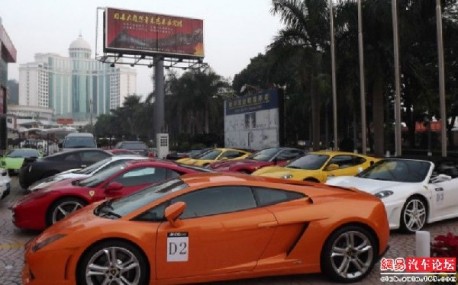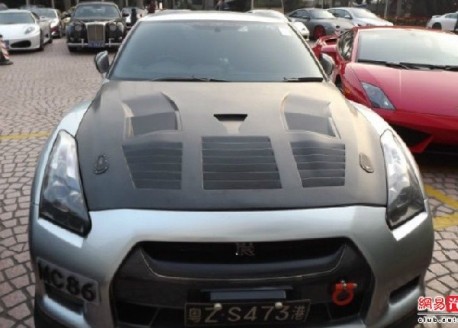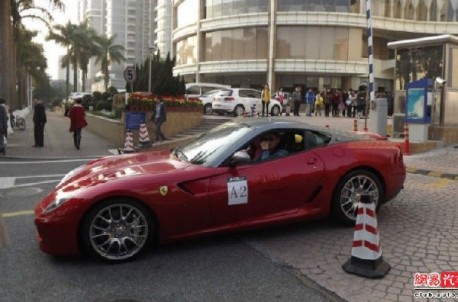 Off to the track!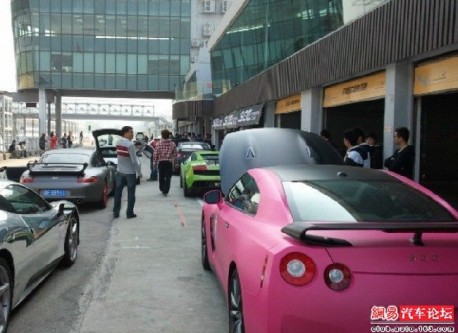 Zhuhai International Circuit, China's first permanent race track, built in 1996. 4.319 km (2.684 mi), 14 turns. Lap record: 1:22.296 by Franck Montagny with a Peugeot Intercontinental Le Mans Cup racer in 2010. (Wiki)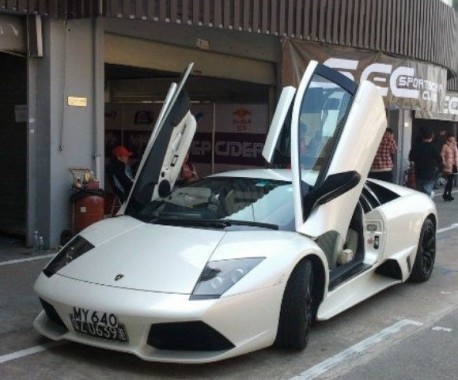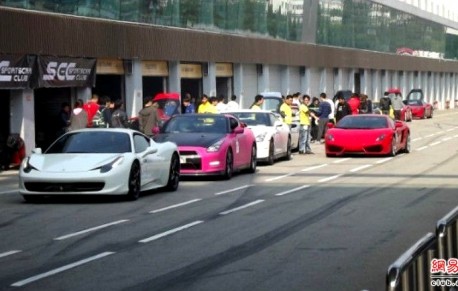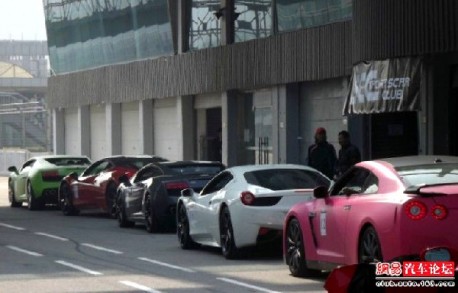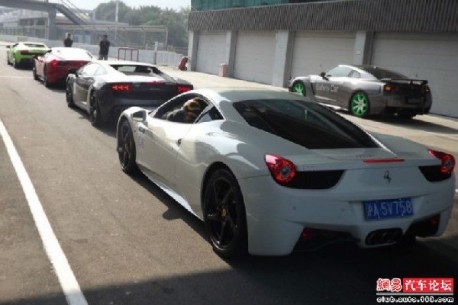 Note Nissan GTR 'Safety Car' on the right.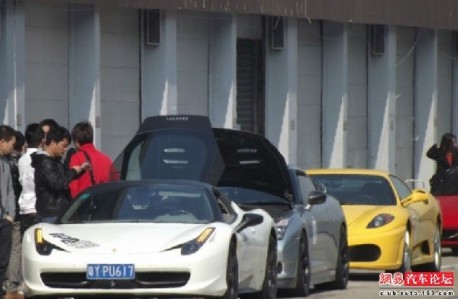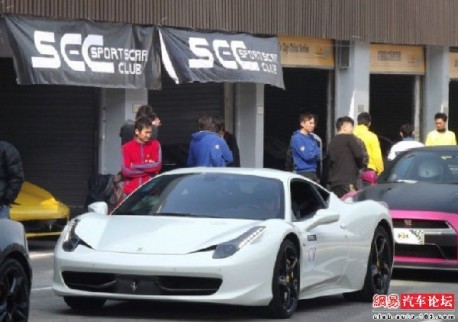 Pics via: 163.com.