Here we have a very interesting second hand car from China. This is the beautiful Changfeng Liebao, based on the 1991 Mitsubishi Pajero and made by Changfeng Motors Corporation based in the great city of Changsha in Hunan province.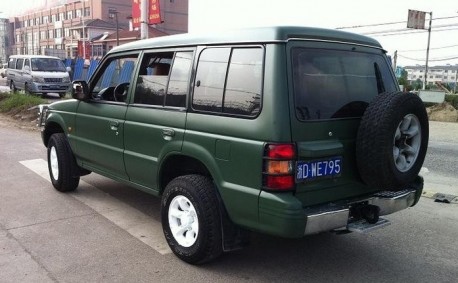 Changfeng has a license-agreement with Mitsubishi. The make they current Pajero for the Chinese market which is sold under the Mitsubishi-name. The old 1991 Pajero is made by Changfeng since 1995 and is sold under the Liebao-name. Liebao means Leopard but it ain't that fast, power comes from a Mitsubishi-sourced 2.2 4-cylinder with 129hp and 195nm mated to a 5-speed manual, claimed top speed is 140km/h.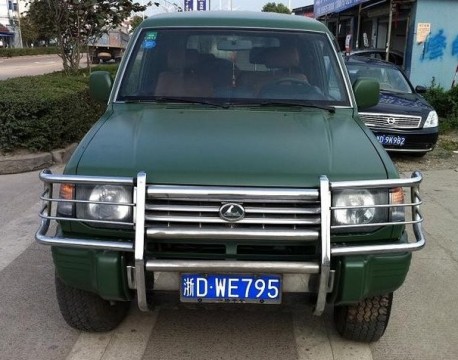 Changfeng sells most of its vehicles, up to 70% a year, to the Chinese army and other government agencies. The Liebao is therefore a rare thing on the private market. This particular example is likely ex-army although the add doesn't state so.
It was made in 2008 and costs 62.000 yuan. A brand new Liabao costs 105.800 yuan. Seller lists a few modifications: white rims, bigger tires, all-leather interior and special matte-military paint. This machine loox good and seems healthy, 62.000 yuan doesn't sound like a bad deal…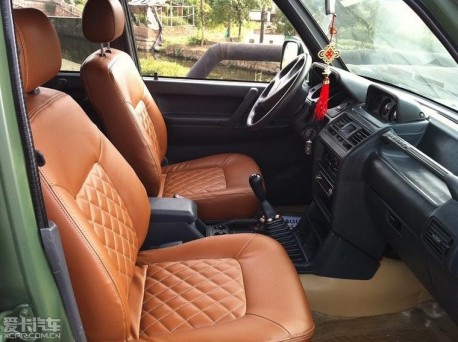 Very fine interior indeed. A lot is going on at Changfeng at the moment. Last year the Guangzhou Automobile Group (GAC) took a 30% share in the company, the rest of the shares are owned by Mitsubishi (14.59%) and the Chinese state. Mitsubishi will soon increase its ownership to 50% to change Changfeng into a Sino-Japanese joint venture.
That will likely be good for the company and therefore fine with me, that is, as long as they continue to make this good old Pajero-Liebao.