Here we have a very special car. It loox very much like the last gen BMW 5-series but it is not. It is indeed a Brilliance BS6 with a BMW-ized front. The combination isn't so strange as it seems, Brilliance and BMW have a joint venture that made this old 5, it makes the new 5 now, and the 3. This automan so didn't move that far away from home.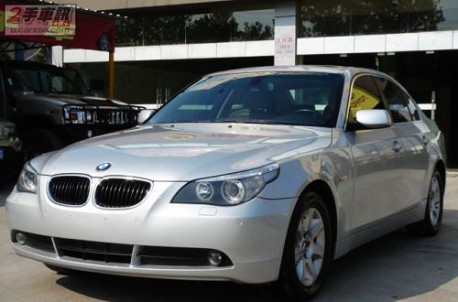 The Brilliance-BMW 5-series. The automan really made a match up front, his Brilliance loox remarkably much like the BMW. Good job. He didn't buy any BMW-badges but a Brilliance-badge it ain't either, probably something self-designed.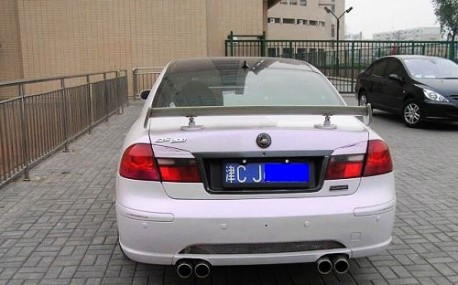 Changes at the back aren't so notable. We see BMW-esque exhaust pipes but that's about it. New wing just big enough, self-made logo again. Plate puts this masterpiece, a jewel in the Brilliance-crown, in the great city of Tianjin, Tianjin Municipality. If you live there; look out!
Via: HC360.com.