Here we have a very interesting car company from China. It is called 'Binzhou Pride Automobile' and was, it is sadly gone today, located in the great city of Binzhou in Shandong Province. The company was established in 2006 and started making cars in 2007. Quick work indeed!
The problem was they couldn't get a license from the central government to make cars, which you need if you want to sell your cars in the whole country. They did however have a license from the local Binzhou government so they could sell their vehicles inside the city, and only there.
That however also meant that the cars couldn't legally drive outside the Binzhou city limits; the law was very strict on that. No wonder than that the whole Binzhou Pride project was killed in 2008. Still, they sold a couple of hundred cars. Let's have a look at the line-up: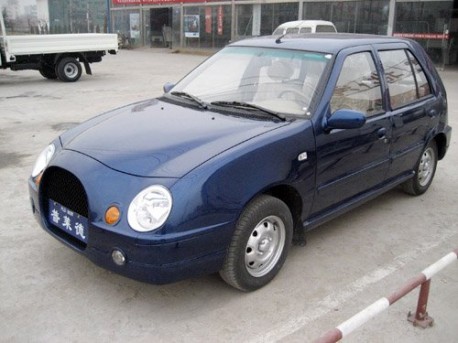 It ain't hard too see why it took Binzhou Pride only one year to develop its cars; because they didn't develop any cars. They copied them in the worst Chinese tradition. This small hatch is based on the Geely HQ with a front-end nicked from the Chery QQ! Brilliant. When sold it was offered for an incredible cheap 19.800 yuan, making it one of the cheapest cars in China in Binzhou.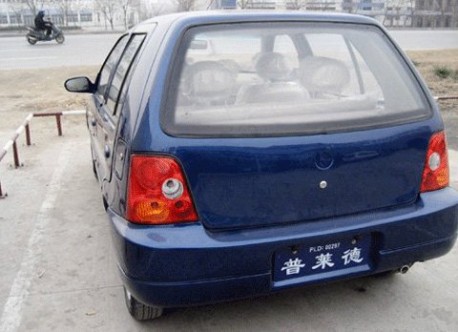 The local Binzhou government was heavily involved in the venture. They owned a majority of the shares and Binzhou Pride had to become the pride of the new Binzhou Economic Development Zone that was established around the same time. Binzhou sadly, was too late. The central government in Beijing had already decided there were too many car makers in the country, the central government wanted consolidation, not yet more car makers, certainly now from a place like Binzhou where nobody had ever heard about.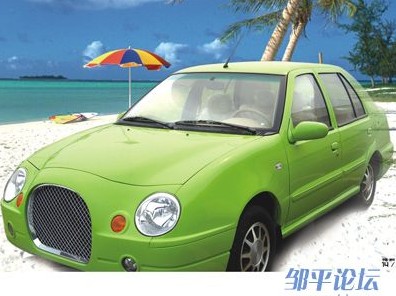 There was also a sedan, it makes sense, the Geely HQ was available as a sedan as well. This is a very rare factory pic, car is Photoshopped on a pretty beach. The sedan had a chromed grill and was offered for 29.800 yuan, much more than the hatch.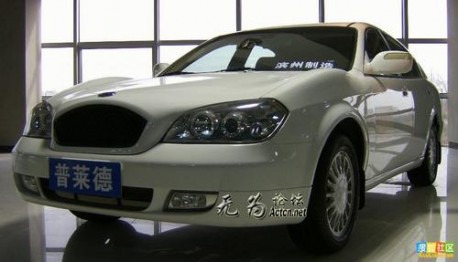 This was almost a beautiful car. The front and rear are self-designed, the rest of the car is a 1:1 copy from the Chery Oriental Sun, aka Chery Eastar. Even the wheels are the same as on the Eastar, this might mean it ain't a copy but literally an Eastar with a new front. Price was 139.800 yuan, an Eastar started around 100.000 yuan.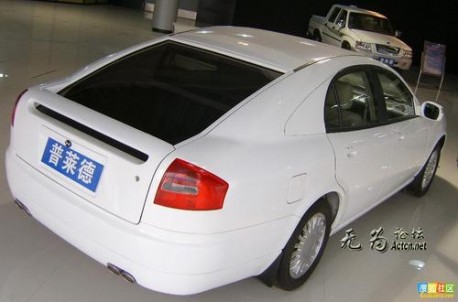 Well done again. See how the rear spoiler was integrated in the body work. Whatever mess this Binzhou Pride was, they hired at least one talented designer. C-pillar window tastefully covered, makes car go faster. Power came from a 2.4, likely a Chinese copy from an old Mitsubishi unit.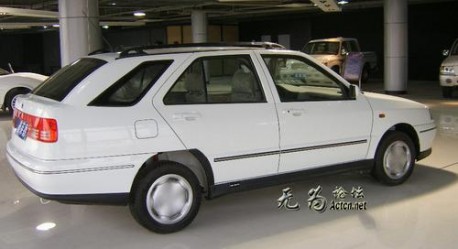 This one was more work. It is a wagon based on the Chery Fengyun sedan. Chery never sold a wagon so this is Binzhou Pride's own idea. It sold for 39.800 yuan and was powered by a 1.6.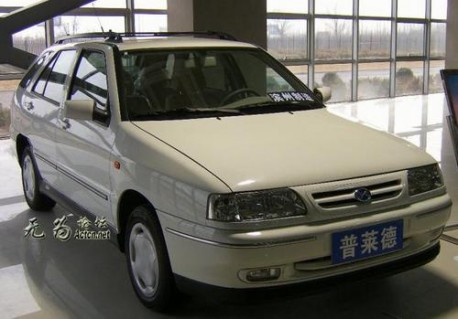 Too good to be a copy, Binzhou likely bought the Fengyun's and changed them into Binzhou's in their 'factory'.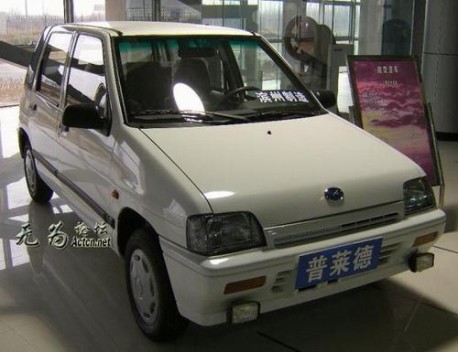 A sweet looking microcar. Copy from the Hafei Baili, which was itself a copy from the Daewoo Tico. It sold for 19.800 yuan, same price ad the small hatchback, and was powered by a 0.870 three-cylinder engine, just as the Baili was. In this case again it is likely that Binzhou Pride just bought the original on the market, changed it to a Binzhou, and tried to sell it on.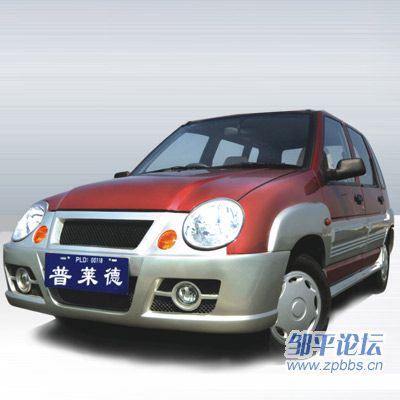 The microcar again on an official pic, this one with a QQ3-front. The rest of the car is 1:1 Hafei Baili.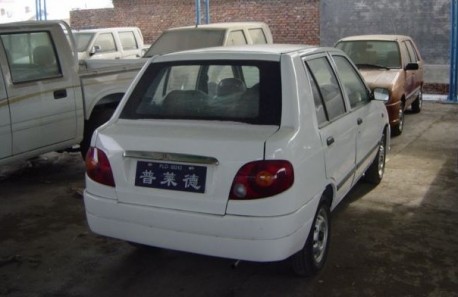 Binzhou really couldn't get enough of it. This is a hatchback based on the microcar. Neither Daewoo or Hafei sold one, so this is Binzhou's own idea again.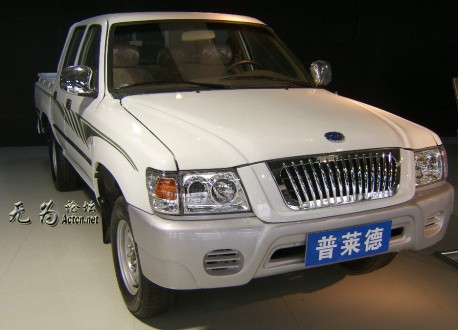 A nice pick-up truck. Likely noting more than an old Zhongxing with a new grille. No price information on this one, probably never sold. Well now, I saved the best for last: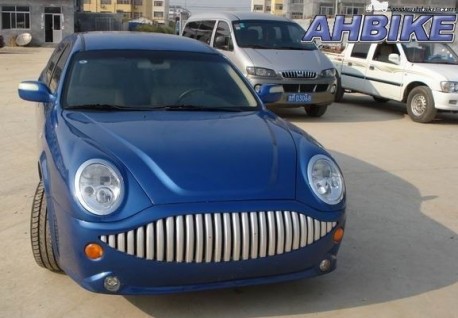 A concept car based again on the Chery Eastar. Yes it is smiling, but is it happy? QQ3-lights, big grille. Would scare dogs away from the road in da countryside.
Now seriously, this lone designer that Binzhou Pride must have had, he made one car truly magnificent: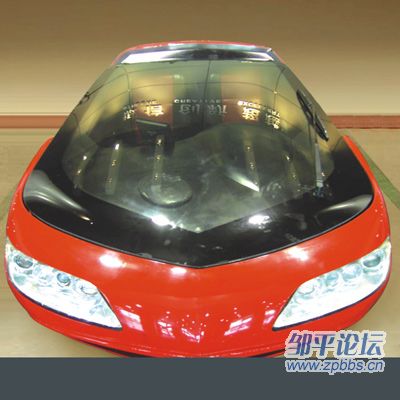 Yup, it is a Binzhou. What a car, what a brand, what a country…
Via: Sina.com, Zpbbs.cn,  Baidu.com,
Binzhou Pride: Automible:  滨州普莱德汽车