A nowadays very rare Hafei Baili HFJ7090, seen on a parking lot in the Fangzhuang area in Beijing and looking very well for its age. The Baili is a child of Harbin Hafei Motor, since 2009 a subsidiary of Chang'an Automotive but in the Baili-days still under Harbin Aircraft Industry, a military-aircraft maker from the great city of Harbin in ice-cold Heilongjiang province.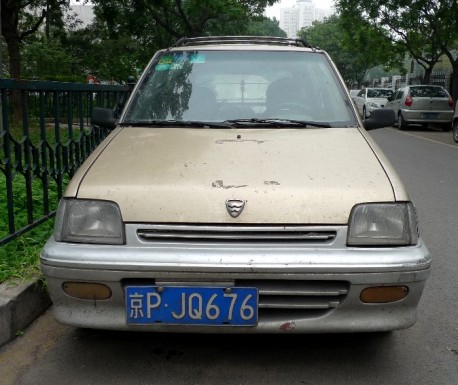 The Baili was a knock-off copy of the Daewoo Tico. It was made from 1997 until 2004. To complicate things a bit: the Baili was also made by a company called Anhui Anchi, a subsidiary of Hafei Motor, that car was called the Anchi Baili. For this story we focus on the car at hand; the Hafei Baili (哈飞百利) HFJ7090. Hafei by la ways means 'Flying Happy'.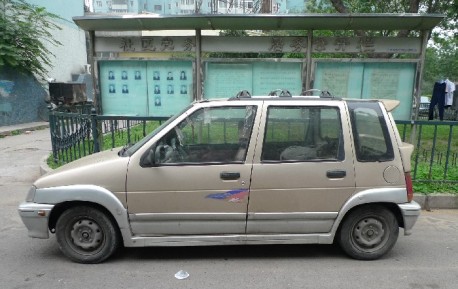 Power!, came from a three-cylinder water-cooled 0.870 liter engine, good for 30kw and 64nm. Size: 3390/1485 /1395, wheelbase was 2335. Price, in 2004, was a very cheap 30.800 yuan for the base model.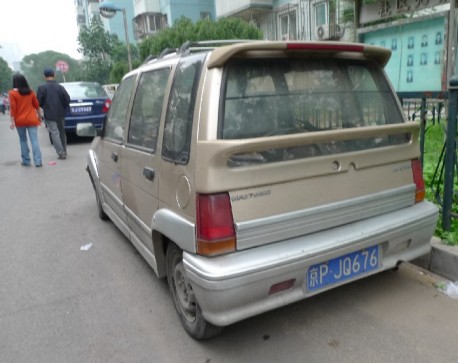 Double rear wing for super down force.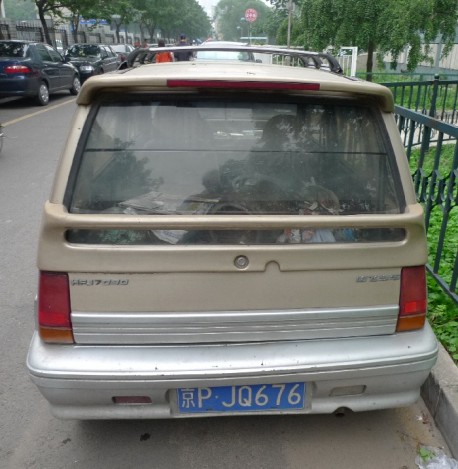 Owner didn't spec the wind screen wiper.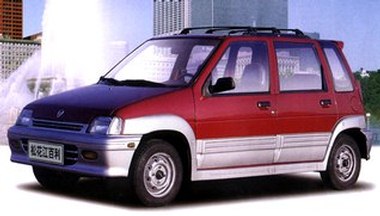 Factory pic.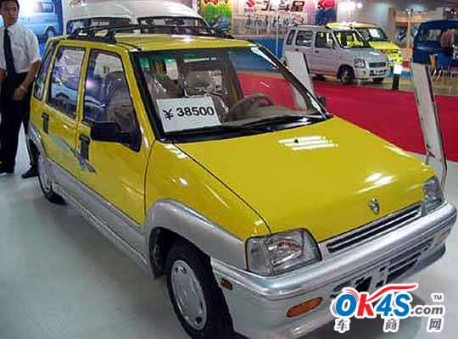 A nice yellow example, priced 38.500 yuan.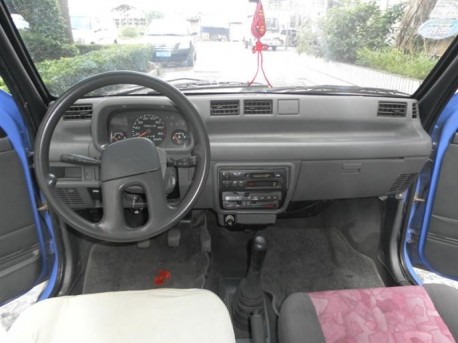 Early car, later examples got a more conventional wheel.
Well, a beautiful machine it is, let's hope it'll be on the road for a while.
Specs via: Sina.com.