Have a look at this interesting transport in the outskirts or the great city of Xi'an in Shaanxi Province. One agricultural motorized tricycle carries a Chang'an minivan on its flatbed. Those minivans, called mianbaoche in Chinese, are indeed light but this must be a helluva strong tricycle.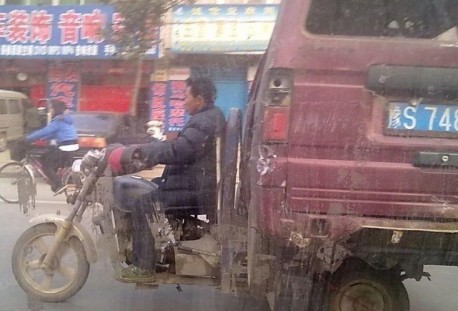 "Relaxed man! nothing to worry about ya' know…". Minivan seems pretty dead, likely on its way to the junkyard, worth a few 1000 yuan at most. Transporting minivans this way is not allowed in China but in the outskirts of a city, well, nobody gives a damn and local police, if around at all, is usually getting drunk in some restaurant with the babes.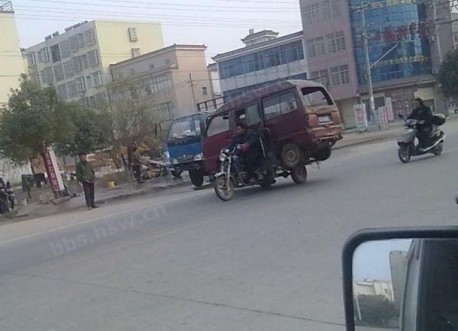 "Vroem vroem, riding 'round with my minivan on Sunday, me cool."
Via: MOP.