Here we have yet another very special car from China; the Volkswagen Jetta pickup truck. Yez, it is pickup night at CarNewsChina.com, earlier today we had stories about the Peugeot 504 pickup truck and the Dongfeng-branded Citroen Fukang pickup truck.
Other than those, this Jetta is likely only made in very small numbers, considering the rear passenger doors are still attached. Still, it has a real license plate from Heilongjiang province. Heilongjiang borders Jilin province, capital of Jilin is Changchun, where the Jetta was, and still is, made by the FAW-Volkswagen joint venture.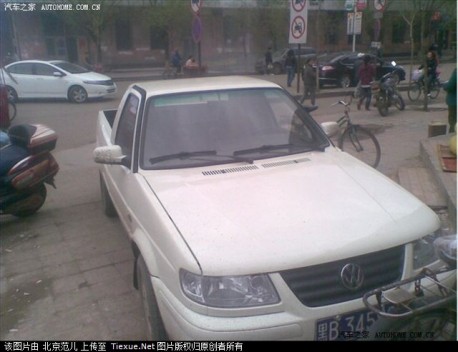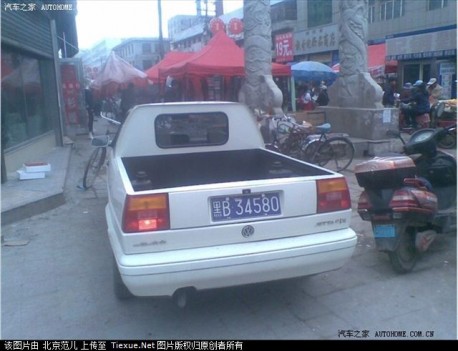 Look at the bed, it is all a fine piece of work, doesn't look like some shed-project. It might be some prototype from FAW-Volkswagen, but if it is, how come it got plates, and how come there are at least two: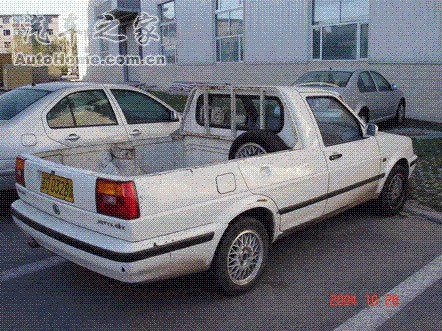 This is the second example we know about. It ain't as good as the first one. Different wheels, different around the bed, spare wheel inside the bed, black side-strips and Jilin-plates. Pics are taken somewhere in Jilin province in 2004.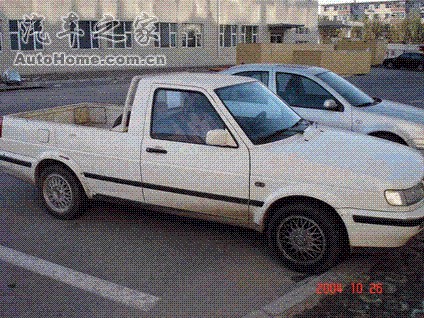 I think, and that is all I have, that at one moment Volkswagen considered to make a Jetta pickup truck. They made two or more prototypes and decided in the end not to do it. The prototypes then made it somehow to the road. Ya' know, one could be a coincidence, two can not.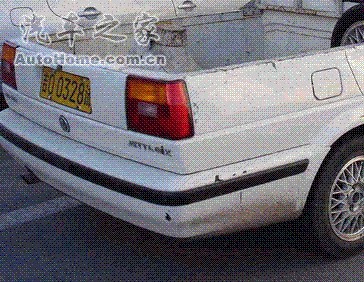 If everyone knows more, please let me know in the comments.