Here we have a very special Chinese vehicle; the Peugeot 504 four-door pickup truck, a China-only model made by the Guangzhou-Peugeot joint venture that made Peugeots in China from 1985 to 1997. The four-door pickup was developed by the joint venture exclusively for the Chinese car market. The four-door pickup was based on the two-door pickup, which was also made by the joint venture. The two-door pickup in turn was based on the French-Peugeot two-door pickup that was sold in southern Europe and North Africa.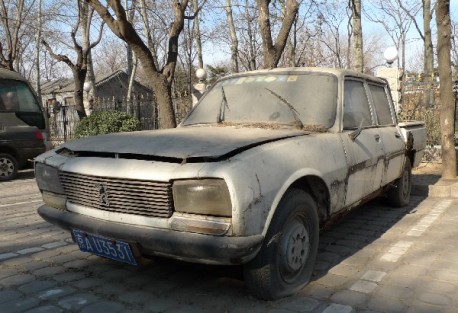 Even after the joint venture ended local production of the two pickups and a 504 wagon continued, with some kinda blessing from Peugeot, all da way until 2000. The 504 was powered by a 2.0 4-cylinder with 79kw and 161nm good for a claimed 160km/h top speed. 0-100 took 14 seconds.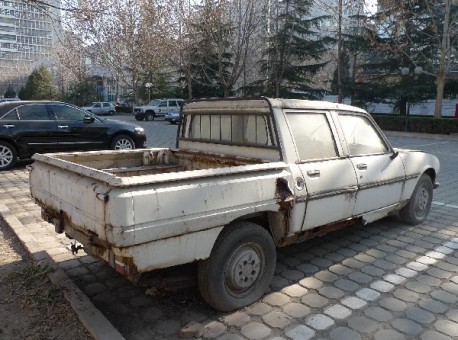 I found this beauty in a very sad and clearly abandoned state somewhere in southern Beijing. I was covered by a thick layer of dust, no air in its tires, and rust all over. It was parked on a small parking lot near a park with a lotta other abandoned cars around, all together a very sad sight.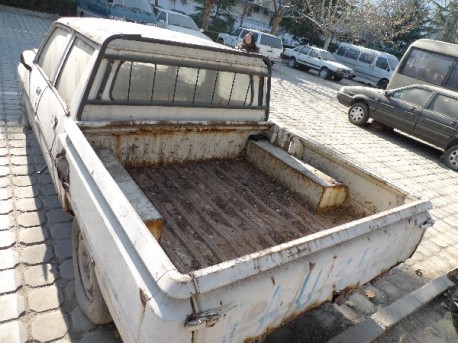 The fact that this 504 pickup shows up all the way north in Beijing is a miracle by itself. Most pickup didn't move that far from the production base in Guangzhou, Guangdong Province, in the very south of China.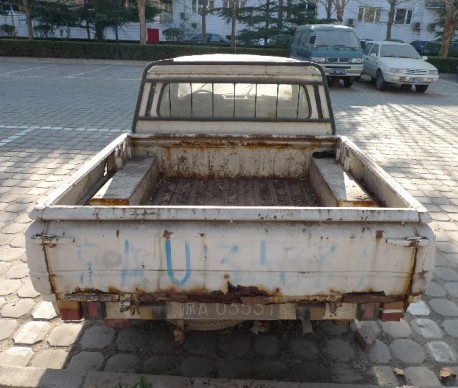 Beijing-plate. I was standing there, in the cold, thinking about finding the owner and restore the damn thing to the proud car it once was. Wife said no.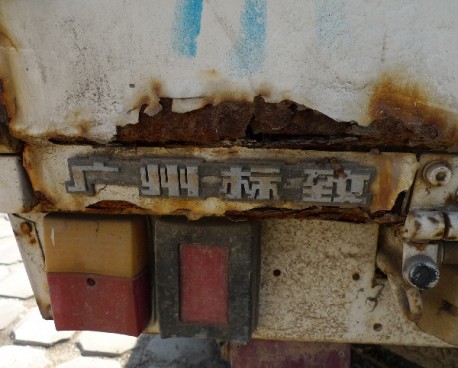 Guangzhou-Peugeot.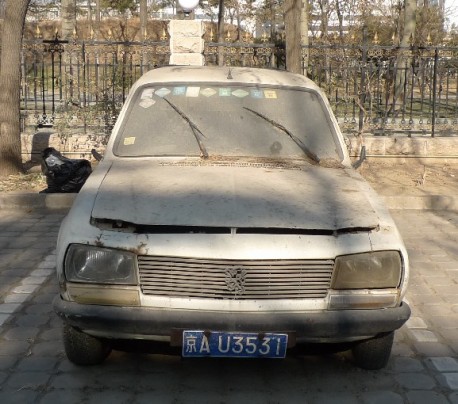 Goodbye, good car.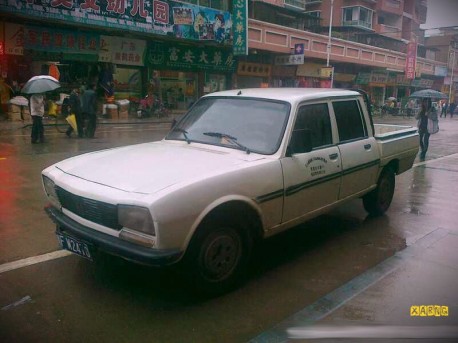 A better example on a rainy day.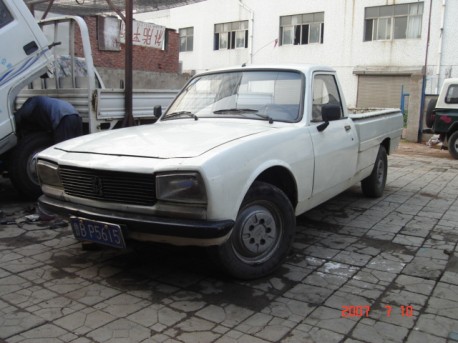 The two-door 504 pickup. This is a 2000-model and it was for sale for 7000 yuan in 2007, the ad still stands, the whereabouts of the car are sadly unknown…
If anyone reading this knows more about the 504 pickup truck made in China, please let me know in the comments.