Saturday February 4, today marks the first day of spring according to the Chinese lunar calendar. Fireworx outide so it is time for history! Back to October 1969 when China's first self-made dump truck debuted in Shanghai.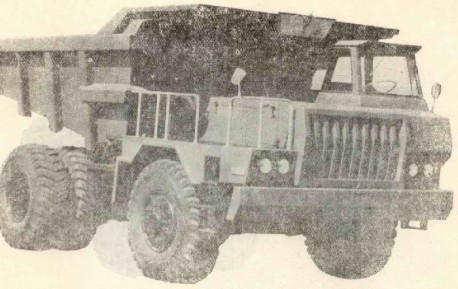 It was named 'Shanghai SH380' and made by the Shanghai Truck Factory, part of Shanghai Auto Works. The SH380 could carry 32 tons and was built for the mines, it was developed with help from the BelAZ truck factory from Belarus, by that time part of the Soviet Union.
At least some 300 hundred were made which were mostly put to work in coal and iron ore mines. The SH380 was used until the early 1980's when much bigger dump trucks took over. Sadly today likely none are left alive, after years of hard work they were usually unceremoniously scrapped.
Via: Gongjiaomi, Jcccw, Zjol.