A brand-new Ferrari FF has spontaneously burst into flames in the Chinese city of Shanghai on Saturday. The white FF was cruising along the Shanghai World Expo Avenue when flames suddenly appeared under the car. The driver stopped and got out, nobody got hurt but the Ferrari seems very dead. This is the first Ferrari FF to burn in China.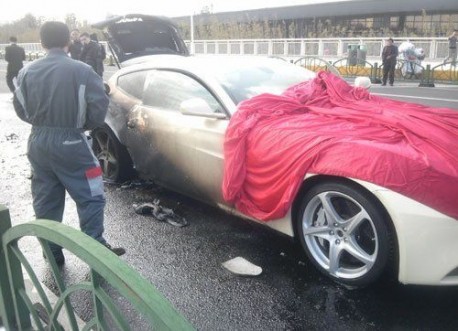 The front of the car, where the engine is, seems not very damaged. The flames went from the bottom of the FF to the back. An overheated exhaust system could be the possible cause of the accident, or a fuel hose went loose. Temperature in Shanghai on Saturday was only 9°C/48°F on Saturday, and, according to Chinese media, the FF didn't exceed the maximum speed.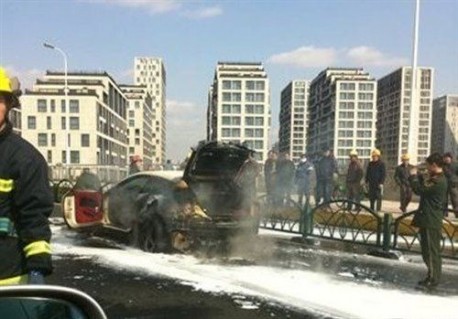 Heavy damage on the back. an expensive fire this is, a Ferrari FF costs 5.3 million yuan in China, or 842.000 USD.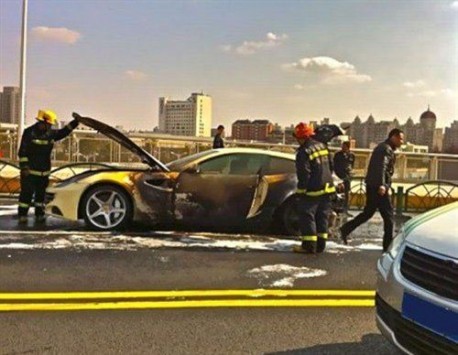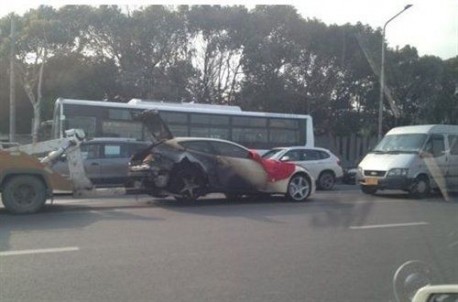 Take her, away…
Via: 163.com.