Here we have a very white last-gen Porsche Cayenne Turbo S, stretched a little bit to exactly nine meters. This fine car lives in the great city of Guangzhou in Guangdong Province and can be hired for weddings and other sad days.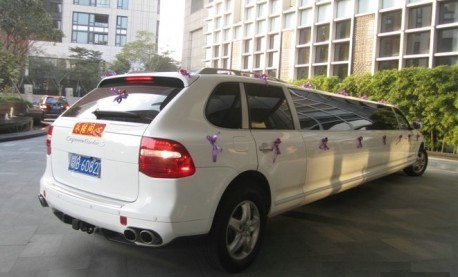 Well, at least the Turbo S has enough horsepower to kick the extra weight around. Good car for a fine wedding, but I would like it even better in pink. The Cayenne is the best-selling Porsche in China for many years, China is in fact the number 1 market world wide for the Cayenne. Chinese dogs just love it.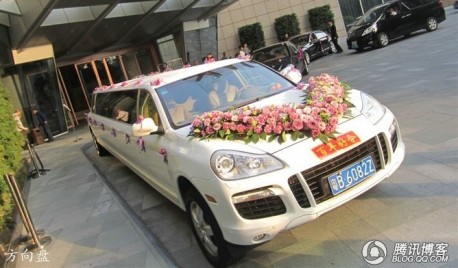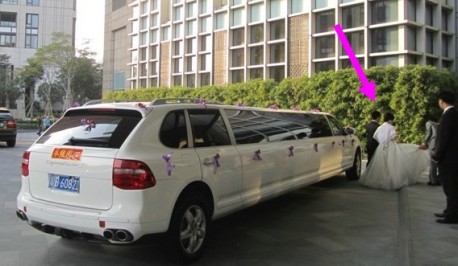 Newly-weds at purple arrow, pointing down. Don't they look happy?

Audi TT? Which Audi TT?
Pics via: QQ.com.