The new Chang'an E30 EV was expected to debut at the Beijing Auto Show in April but it hatched early, I saw it yesterday ay the 'Clean Energy Expo' in Beijing, a fine occasion indeed to launch an electric vehicle. The E30 however won't be available for the general public just yet, Chang'an will first start some 'taxi-pilot-projects' in several yet unnamed city. The sole E30 on he show was therefore dressed up as a cab.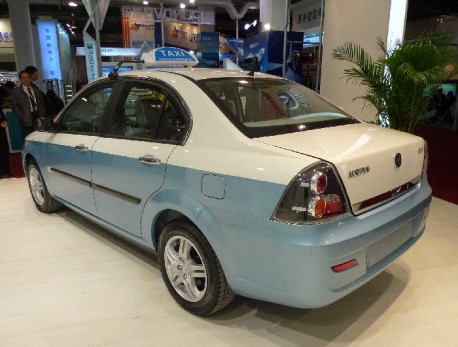 The Chang'an E30 is based on the new Hafei Saibao. Chang'an Auto bought Hafei Auto back in 2009 and since then the two are developing compact cars together, the new E30/Saibao is the first fruit. The Saibao will get patrol power and electric power, the E30 might get patrol engines as well.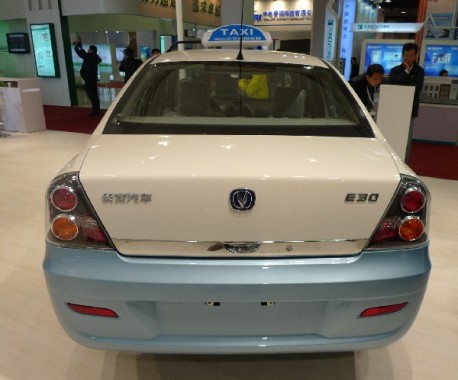 The electric motor is good for 85kw and 280nm. Top speed is 125km/h. 0-100km takes 12 seconds. Range is 160km. Battery is lithium-ion. Charging takes 5 hours with a fast-charger and 10 hours on 220v. All numbers are officially from Chang'an and are therefore very likely the right ones.