Jiuma is an interesting carmaker from the great city of Shanghai. Earlier on we saw one of Jiuma's current cars, the JM2805CWX-1, a fake Volvo that is based on a fake Volkswagen Santana. Brilliant machine! But Jiuma made many other interesting vehicles… Today in China Car History we take a good look at Jiuma JM2305, a series of mad minicars.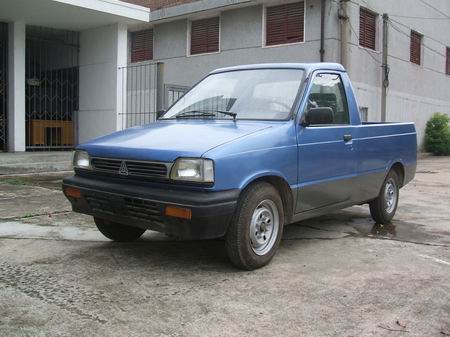 The JM2305-series consisted of three different cars: the JM2305C-1Ⅱconvertible, the JM2305CⅡ2-door pickup truck and the JM2305CWⅡ4-door pickup truck. Interestingly all JM2305's were officially classified as trucks. This had likely to do with the engine, which was a diesel, and diesel engines are not allowed in passenger cars in China.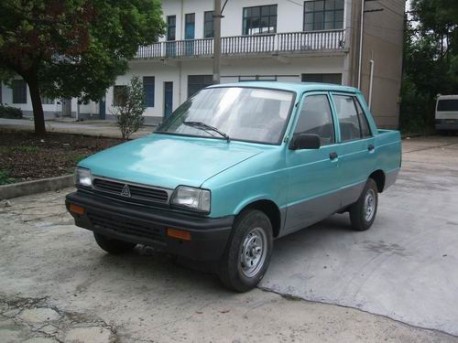 The original body is a copy of the Suzuki Alto, best visible by this JM2305CWⅡ4-door pickup. The Alto was by the time legally made in China by the Chang'an-Suzuki joint venture but copied by at least 5 other Chinese automakers who used an Alto-style-body over their own platform and engines.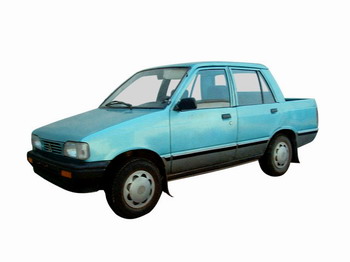 The JM2305's were powered by a 1.8 liter 4-cylinder 30kw 'LL480Q' diesel engine that was made by the Shandong Huayuan Laidong Engine Factory from Shandong Province. Top speed for all JM2305 was claimed at 67.8 km/h. 67.8 that is, not 68.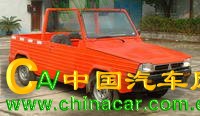 The Jiuma JM2305, Jiuma means 'Nine Horses' was made from 1994 to 1996. They didn't make many… The total number stands at only 200. Sad indeed because this especially this convertible loox rather fine. Whether there is any JM2305 alive today is not sure, but is seems very unlikely.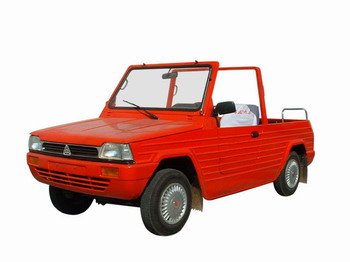 Factory pic of the JM2305C-1Ⅱconvertible, let's go to the beach…