Competition in the minivan-segment is heating up yet again with this BMW-inspired Jinbei Haixing minivan. Jinbei is a brand from Brilliance Automotive which is also BMW's joint venture partner in China, Brilliance-BMW makes the 3, 5 and X1. Targets for the Haixing, meaning 'Sea Star', are the dominant minivan-makers Wuling and Chang'an. Jinbei is not attacking alone, earlier on we saw new entries from Jonway, Beijing Auto and Changhe.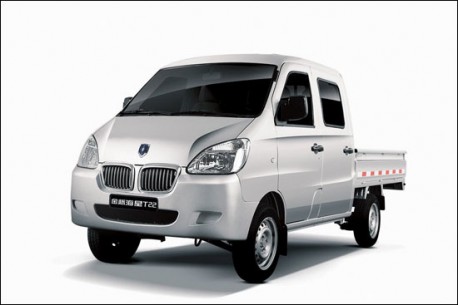 The Haixing comes in two versions, the Haixing A7 van (top) and the Haixing T22 pickup truck. Price for the A7 is 34.800 yuan, price for the T22 is 33.900 yuan. Power comes from a 1.0 four-cylinder with 69hp and 89nm. Size:  4758/1510/1870, wheelbase is 2760.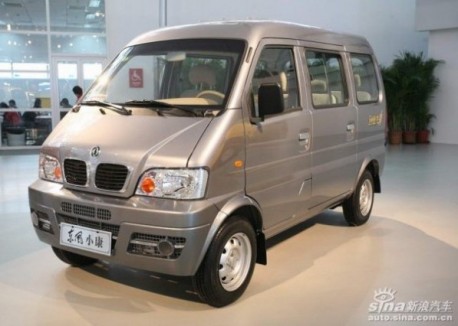 The BMW-grill is interesting but Jinbei ain't the first to apply it on a minivan. Dongfeng did it earlier with the Xiaokang-series, since replaced with the Hummer-inspired V21 and V27.
Via: Sohu.com.