A new minivan has been launched on the Chinese car market. This is the Jonway Wuxing, its main competitor is Wuling, the famous minivan joint venture between SAIC, GM and Wuling Automotive. The Wuxing minivan is made by Jonway Auto, known for cheap 'n crappy pickup trucks and for the nicely named Jonway A380.
Name again, is special here. Sure Jonway choose Wuxing on purpose, it almost sounds the same in Chinese as Wuling and it almost means the same. Wuxing (五星) means 'Five Stars', Wuling (五菱) means 'Five (sharp) Squares'. Competition in the minivan segment is sure heating up!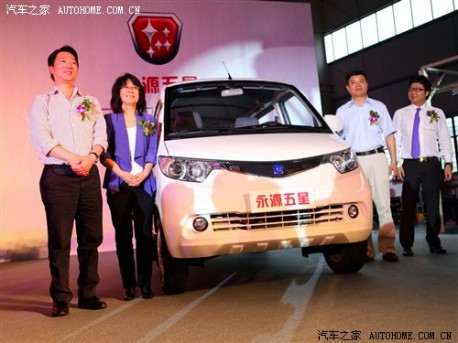 They stole a name, so they are proud. Many Chinese automakers want a slice of this very lucrative market, the last one to enter was Beijing Auto with the Weiwang, and Chenghe entered a bit earlier with the Fuyun. Zoye is coming too with the V10 but that one has been delayed.
The makers to beat are Wuling and Chang'an. They have lost some sales to the new competition but are each still bigger than all the others combined. Still, Wuling is worried. Jonway tries to win customers by offering the Wuxing at a very low price, undercutting the cheapest Wuling and Chang'an by some 15%, and that matters in this market. Price starts at 37.800 yuan and ends at 42.800 yuan.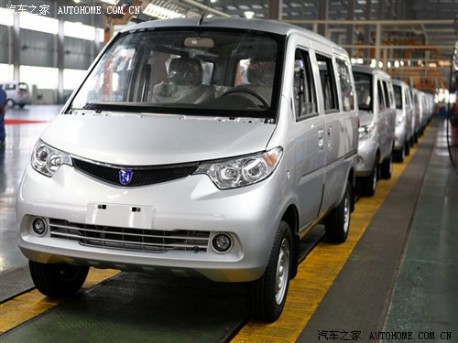 Well, at least it isn't too ugly. Size: 4178/1630/1898, wheelbase is 2705. Power comes from a 1.1 four-cylinder pooping out 69hp and 89nm, mated to a 5-speed manual transmission.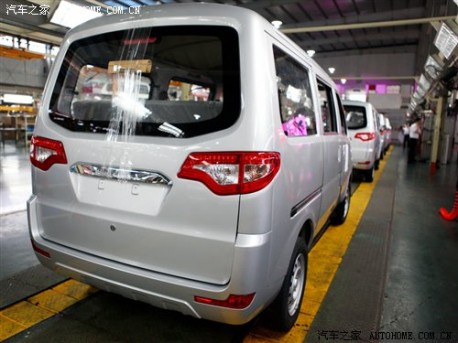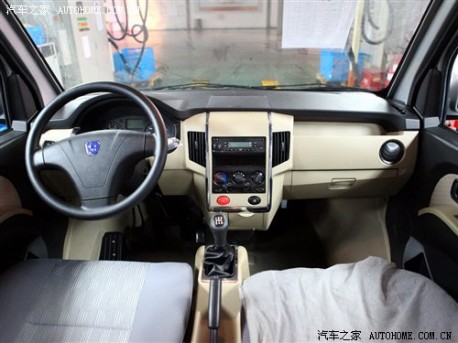 Interior very basic but who needs luxury when transporting pigs?
Via: Autohome.