Spy shots from the Volvo V60 T5 testing in China, it will hit the Chinese car market later this year, priced between 300.000 and 400.000 yuan. The T5 is powered by a 2.0 turbo four-cylinder, good for 240hp and 320nm. The V60 T4 with 177hp will likely be available as well, soon after the T5 has been launched. Volvo already sold out a China-only limited edition of the V60 T6 R-Design, only 333 examples were made for 499.900 yuan each.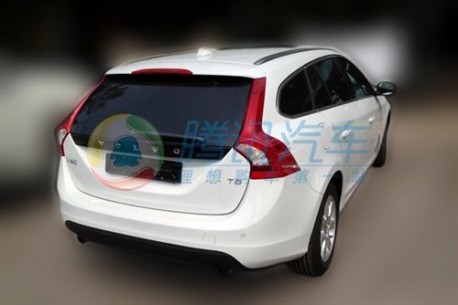 The V60 T5 will appeal to Chinese car buyers who like their otherwise mundane cars a little bit spiced up, this segment of the market is growing fast. The German three and almost all others are shipping more and more performance cars to China, usually as an import because Chinese car buyers are willing to pay more money for more horses. The V60-series will be imported as well, there are no plans yet for local production. The S80L and ancient S40 are currently made in China by the Chang'an-Volvo joint venture. Volvo's new owner Geely will soon start working on a new Volvo factory in China that will make the C30 EV, S60-L sedan and the XC60 SUV.
Pics T5 via: Autohome.