A slightly overloaded tricycle seen in the great city of Jingxian in Anhui Province. The tricycle is powered by a small patrol engine and carries 3 men plus a huge pile of styrofoam for recycling. This kinda overloads are very forbidden in China but in reality nobody cares, and that includes the police.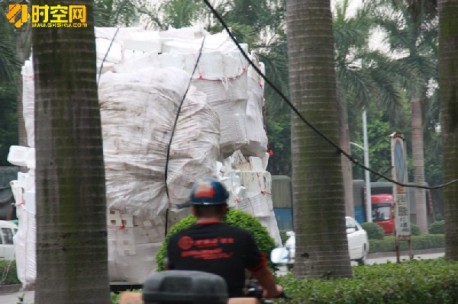 Still, it is dangerous and accidents do happen, in which case the the poor recycling man (green is so cool!) sure gets all the blame. One can also wonder; it takes a lotta time to tie up all that foam so high and long, it might be faster just to go twice. Many of these tricycles are now also available with electric motors, a bit more expensive but much cheaper to use. Forget about the environment however, 80% of China's electricity comes from very dirty coal fired power plants.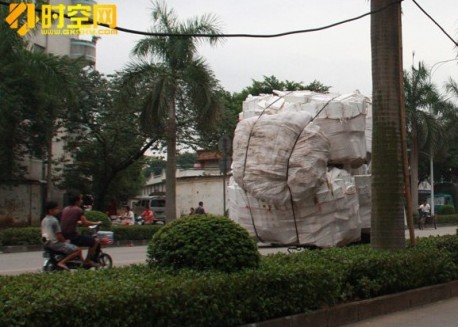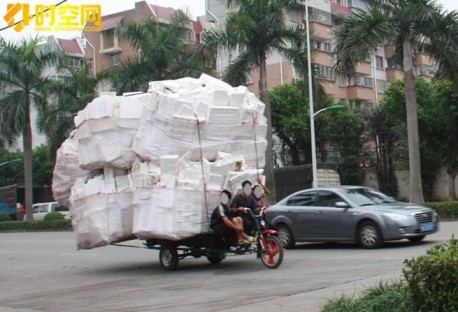 Recycling men wear strange masks… (WTF?)
Via: GXsky.