Chang'an Automotive didn't have much real news for the Chengdu Auto Show, but they did bring a sporty version of the Chang'an BenBen Mini, which is a rather popular Chinese minicar. It is not a production model but all parts can be ordered at the dealer, including this very cool British flag on the roof, much like a BMW Mini indeed…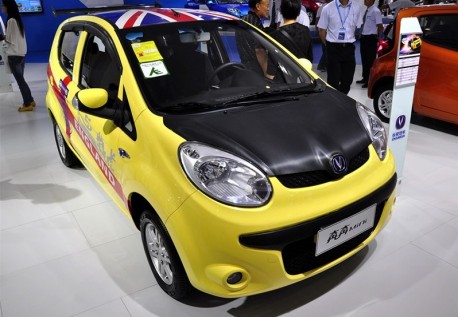 Black bonnet is good but things get a bit confusing on the sides with stickers saying 'England' and showing the English flag.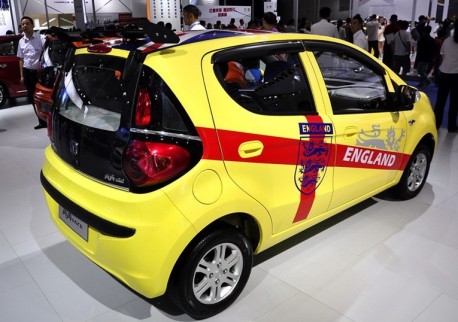 Back black again and a big wing on the roof. An interesting automobile this British BenBen Mini is.