The Chang'an BenBen Mini has been facelifted, most work went into the front and with a good result, it loox even funnier than before. Other interesting thing are the mirrors that grew to truck-like proportions. This might have something to do with women, 99% of the BenBen Mini's buyers are female and as we all know; women can't drive and this is even more so in China where everybody can get a driving license after driving a car for some 700 meters on a closed circuit.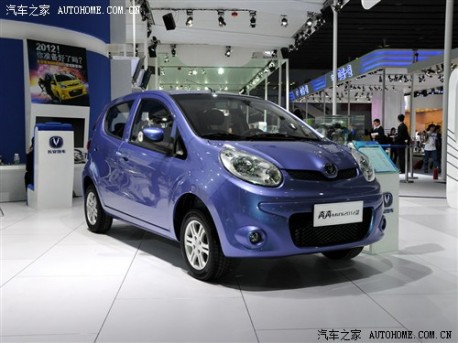 Power comes from a 1.0 with 70hp. Price of the current car starts at 32.900 yuan making it one of the cheapest minicars on the Chinese market. Price if the facelifted BenBen Mini will be about the same.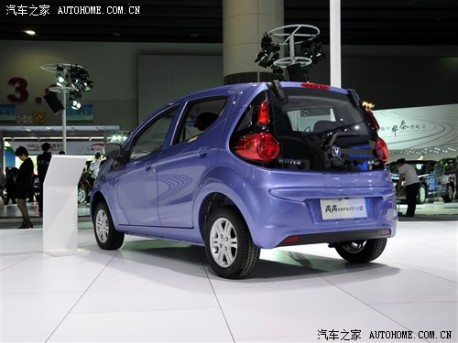 Light-units at the back changed as well, they now look like a '!', nice work.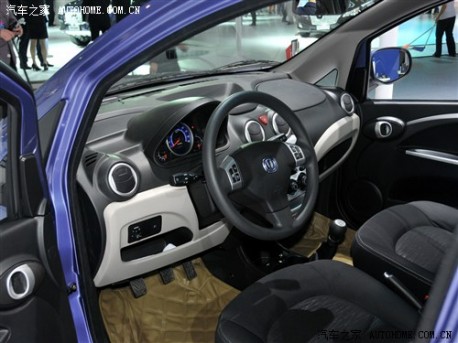 Dashboard gigantically improved, loox like a dashboard now. Materials still cheap, but it is a cheap car. Still, for that price, such a loads of buttons on the steering wheel ain't bad, and look at those carpets.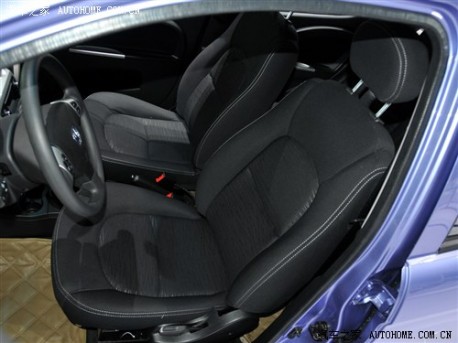 Yep, those carpets, I dig 'm.
Via: Autohome.