A speedy Mazda Familia with a big wing seen on a parking lot in Beijing. The Familia, aka 323, was made from 1998 until 2003, it was made in China by the Hainan-Mazda joint venture. The Familia is a small family sedan and in base form very boring, the owner of this fine vehicle changed that just a bit for the better.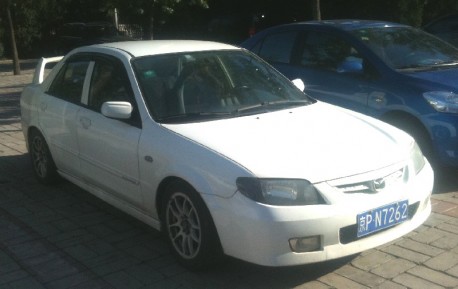 Fat-ass body kit, low profile tires, racy little alloys and a very fast white paint job. Good car! Amazingly the Mazda Familia is still in production today, now called Haima Happin, powered by the same 1.3 liter four-cylinder. Cars indeed, do never die in China.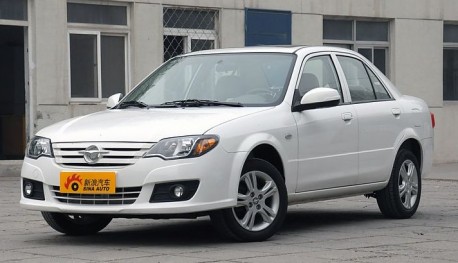 Price starts at 59.800 yuan and ends at 66.800 yuan, a slightly more modern 1.5 is also available. When First Auto Works (FAW) bought Hainan Automotive in 2002 they moved the joint venture from Hainan Auto to FAW and renamed it FAW-Mazda, that joint venture still exists today. Hainan Automotive continued to make the old Mazda's under the Haima brand.