Here we have a very special Chinese made Volkswagen Golf that was not called Golf but Volkswagen Bora HS. The Bora HS was based on the Golf IV and was made from 2007 until 2009, it got a Bora front end and Bora rear lights. The Bora was the Chinese version of the fourth generation Volkswagen Jetta.Both Bora's were made by the FAW-Volkswagen joint venture.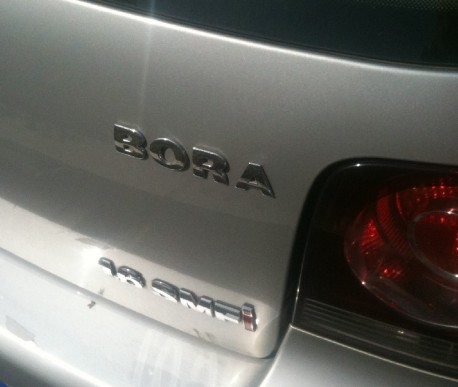 There were various reasons why Volkswagen decided to name the Golf IV Bora HS. Production of the Golf VI, China skipped the Golf V, started in 2009 and Volkswagen wanted to reserve the precious Golf-name for the new car.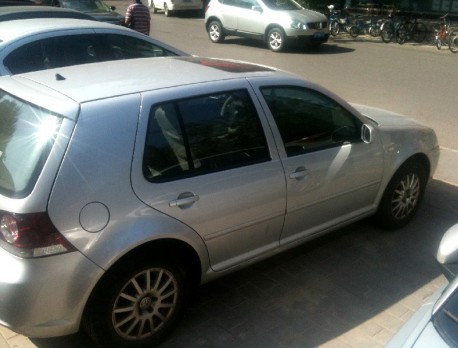 Another reason was the Volkswagen Gol, which at the time was made in China by the Shanghai-Volkswagen joint venture. 'Golf' and 'Gol' created confusion, especially since the Chinese names were almost the same as well, Go'erfu and Go'er. The 'HS' moniker was not visible on the car but it was used in advertising.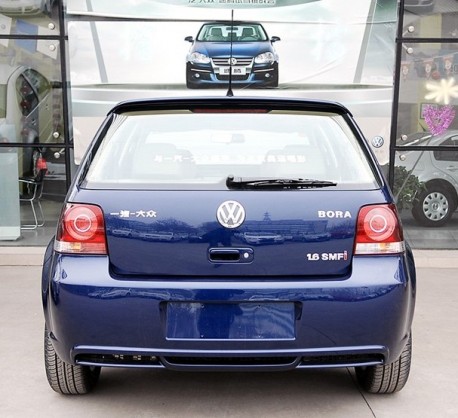 I met the silver car not far from my home in Beijing but couldn't take a good shot from the back, therefore this extra pic from another blue Golf-Bora. It was available with a 1.6 or a 1.8, both patrol.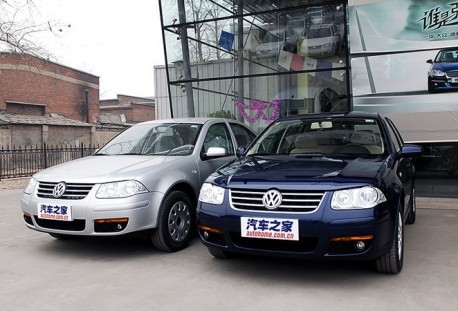 The Bora brothers, sedan on the left. The Bora sedan continued until 2010, the New Bora arrived in 2008, for two years there were two Bora's in China. When the old Bora finally died in 2010 the New Bora was renamed 'Bora' and that car continues until today, it got a facelift just two weeks ago and will certainly hold out for another two years.