Here we have a fire truck with a turbo-jet fire engine made from a jet-fighter engine, seen on the Air Show China in the great city of Zhuhai in Guangdong Province. The fire-killer is based on a Youngman truck and made by Xinxing Heavy Industries from Beijing.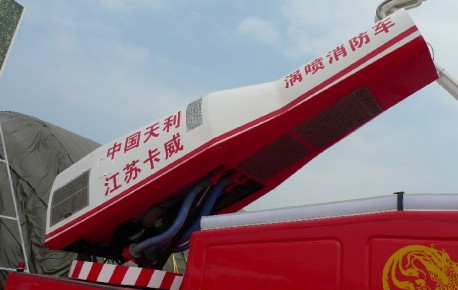 The fire-engine can spray four tonnes of water every four minutes over 120 meters. The system is especially useful by extremely hot and dangerous fires where humans can't come close, such as in chemical plants, weapon factories and fuel stores. Price for all this pretty is 5 million yuan or 802.000 USD.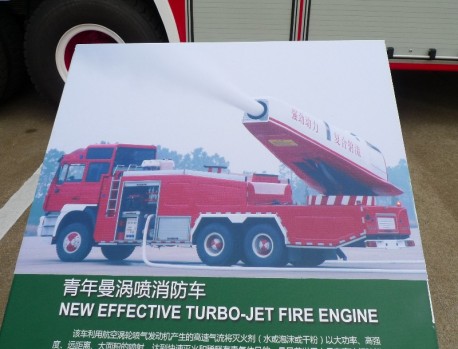 In action! I asked what engine was exactly in there but a salesman only told me it was a "fighter engine". This kinda information is a bit sensitive in China… So I asked around and found it the engine is likely from a Shenyang J-6, the Chinese version of the MiG-19. Over 3000 examples were build from 1958 and the aircraft finally retired in the late 1990's, so there must be a lotta engines around.