A very flashy second generation Toyota MR2, seen in the great city of Harbin in Heilongjiang Province. The vehicle seems in perfect shape and is original except for the tires and alloys. The sec-gen MR2 was made from 1989 until 1999 but was never exported to China, how this red beauty ended up in the north east is therefore a mystery.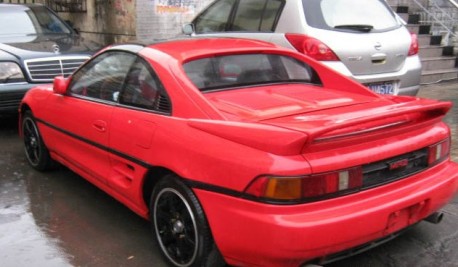 This particular car has a targa 'T-bar' roof, the black panels can be taken out for a fine ride in the sun. The MR2 is a perfect sports car, mid-engined and rear wheel drive. There were three engines available, a 2.2, a 2.0 and a 2.0 turbo. Output differed per market, the strongest engine was the 200hp 2.0 3S-GTE MR2 Turbo.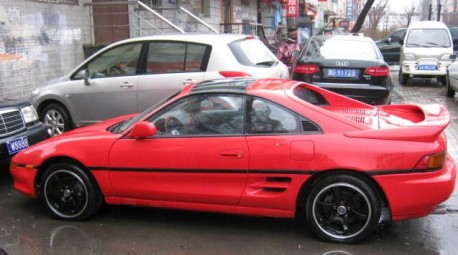 Red Toyota makes the whole street a tad more pretty. This MR2 in Harbin has the big wing on the back, a double exhaust, and an automatic transmission, indicating it is a sporty special that was likely originally exported to the US and somehow ended up in China.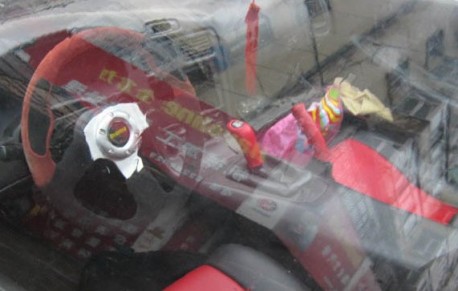 Steering wheel ugly and very fake-after market, should be deleted immediately! Seats seem original, trim seems fresh for the years, and I bet that is a tape player in center console… Gear lever loox very cool, for an automatic, that is.