A very dark 'n dirty Thursday morning in Beijing. Snow is expected but all I see is dust. Time so for Bling! This is a super blinged BMW M3 Convertible, seen in the Dashanzi Art District in the capital, which is located in an old industrial area. The fantastic BMW is wrapped to max in chrome with the mirrors and bumpers correctly covered, and even the small 'second grille' under the bumper is shining like a diamond.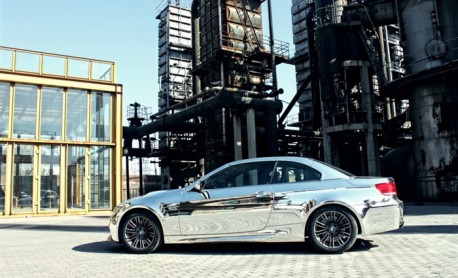 New cool-cool arty-farty gallery on the left, and old factory on the right. The area is popular for photo-shoots and television, Top Gear used the very same place for filming parts of their China-special. The wrap over the M3 is indeed art, the vehicle should be inside that gallery, where it would easily outshine all that Chinese pretentious 'avant-garde'  'new-age' 'rebellious' crappy tea-stinking shit art.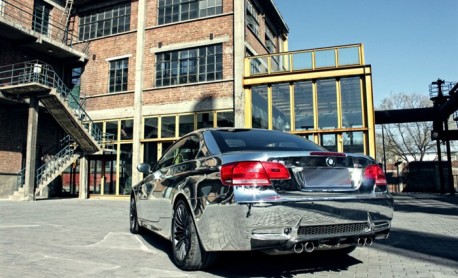 Some other modified BMW M3 supercars we met in China: shiny blue, matte black, and completely mad. The BMW M3 is imported into China, price starts at 1.06 million yuan or 169.000 USD. Power comes from a high-revving 4-litre V8 that poops out 414hp and 400nm.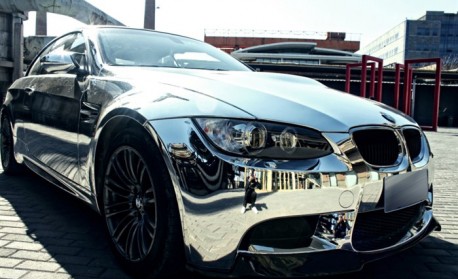 Bling = Art.