Friday, Bling! Here we have a brilliantly mad E92 BMW M3 Coupe, changed a bit for the better by a tuning firm in Beijing. Super-wide body kit, Lambo-doors, carbon fiber roof, gigantic carbon fiber wing, more wings and spoilers, a porn-hut interior, huge low profile tires, black alloys and shiny gold paint. We think it is just beautiful.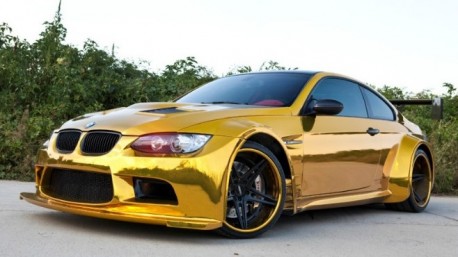 Power is up to 500hp, the limiter is gone and the owner claims a 325km/h top speed. We believe. Unlike many other customized cars we see on these pages this machine is made without using any cheap Chinese crap, everything was imported except for the red-tinted head lights, which indeed do look really cheap, and a few 'custom made' carbon fiber parts that were molded in China. The list of modifications:
U.S. Flobmann GT2 full dry carbon surrounded by wide-body
Germany LSD scissors doors kit
AF-Design three, the United States forged wheels
Meisterschaft head, tail exhaust pipe
Michelin PSS 285 25 20 tires
Michelin CUP 315 25 20 tires
Brembo GTR brake system
KW-clubsport suspension system
H & R anti-roll bar
GruppeM carbon fiber intake
OKD high-energy ignition coils
Germany Techtec custom computer program
American Tecnocraft engine room kit
U.S. insidePerformance multifunction display
BMW Performance multifunction steering wheel
Custom carbon fiber parts
Custom carbon fiber roof
Red head lights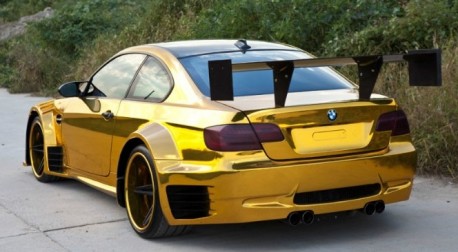 I guess the rear lights are Chinese too. Another thing that bothers me, a lot!, are the exhaust pipes which look far too small in this body. Should have been double that size, in chrome.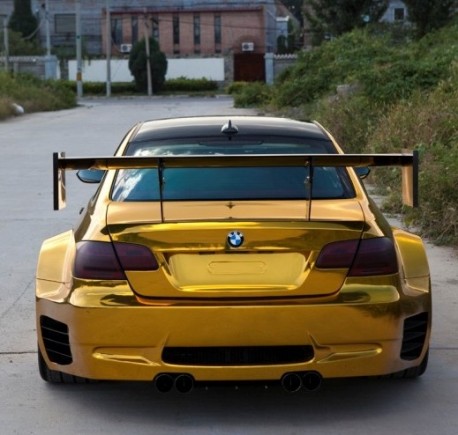 Wadda wing! All other wings are now superfluous.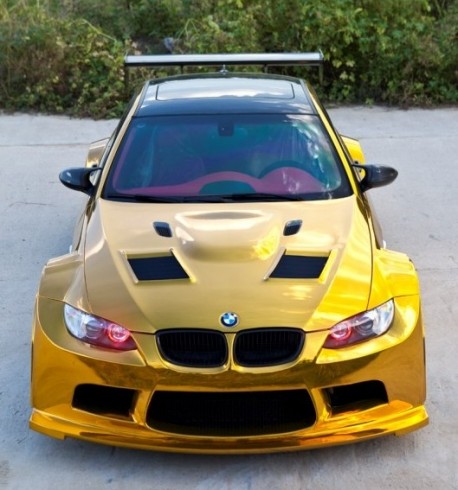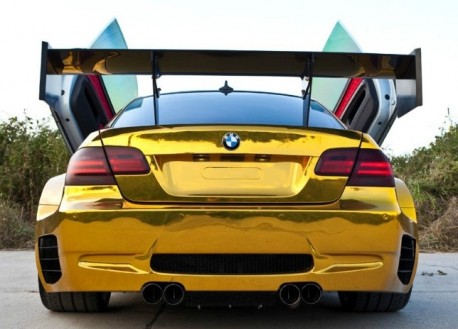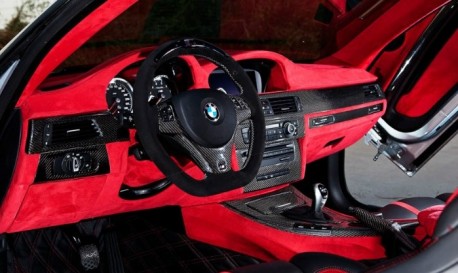 All alcantara in the world went to a BMW in China.