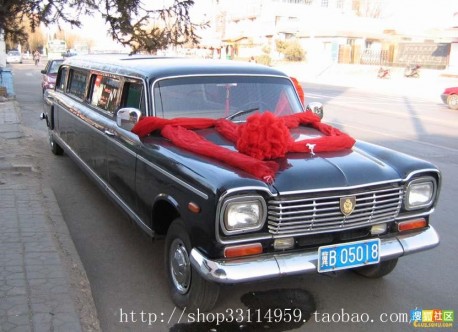 A lazy Sunday afternoon in Beijing, outside it is so dark is actually seems night. Some say new snow is on the way. No weather to venture to far from home, especially when I can write about cars. This is a beautiful stretched limousine based on the Shanghai SH760A sedan.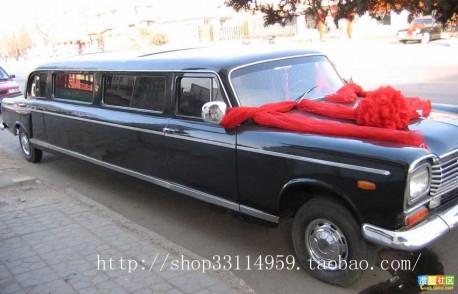 The Shanghai SH760A was made from 1974 until 1980 by the Shanghai Auto Works, now SAIC. At the time, various small shops produced stretched variants without any backing from the Shanghai factory. This black example seen in Hebei Province is such a car. It is stretched by at least 3 meters and the quality of the work seems all right. We know for sure two examples exist but sadly we don't know the name of the maker.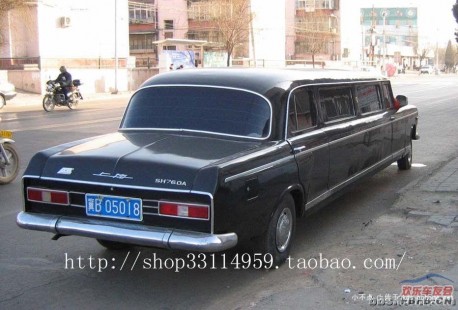 The limousines were originally meant for the government, mostly local and provincial, since the central government only used Hongqi-branded cars. Later on in the 1990's when more western cars arrived in China the limousines were sold to hotels and wedding companies.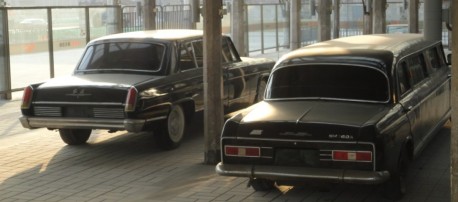 The second example stands in a storage facility in the great city of Tangshan, in Hebei as well. The vehicle seems in a worse condition than the other car, but at least it stands dry. Two vehicles in the same province indicates the shop was there somewhere too.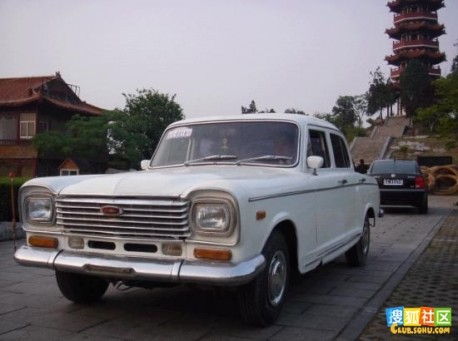 A late Shanghai SH760A. Power came from a 2.2 liter 'Jinfeng 685′ inline 6-cylinder gasoline engine, good for 90hp and a 130km/h top speed. The limo must have been much slower…