A brilliant blue Shanghai SH760A, seen in the secret garage of the Sanhe Classic Car Museum in the great city of Chengdu. The Shanghai SH760A sedan, made in various forms by the Shanghai Auto Works, now SAIC, from 1974 until 1980 when it was replaced by the SH760B, which continued all da way until 1991 in basically the same shape as the SH760A.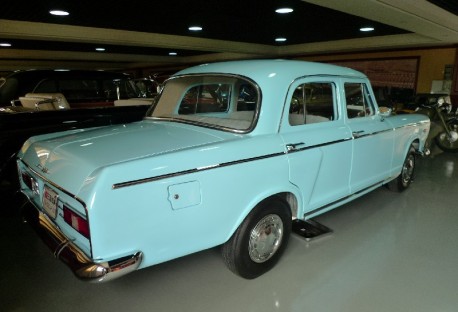 Design-wise the SH760A was inspired by the 1958 Mercedes-Benz W128 220SE. Power came from a 2.2 liter 'Jinfeng 685′ inline 6-cylinder gasoline engine, good for 90hp and a 130km/h top speed. This particular example was produced in 1978 and fully restored by the experts from Sanhe. It still worx and is occasionally rented out for marriages and other miserable festivities. The restoration is indeed a fine piece of work, the good old Shanghai shines as if is was new…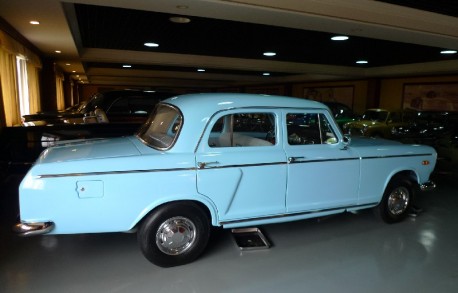 The Shanghai brand died with the SH760B in 1991, but there are signs that SAIC wants to resurrect the brand, likely with a Shanghai-branded version of the Roewe 950, which is based on the China-made Buick Lacrosse.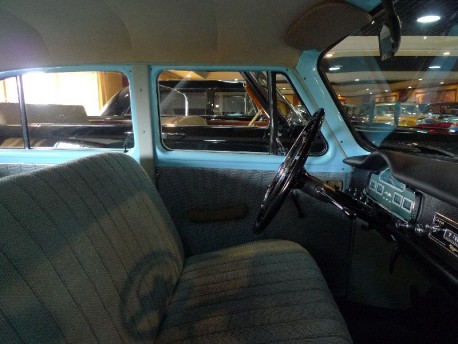 Lotta naked blue metal inside. Interior perfectly restored. 3-seat bench. Huge steering wheel. Period radio. Just beautiful…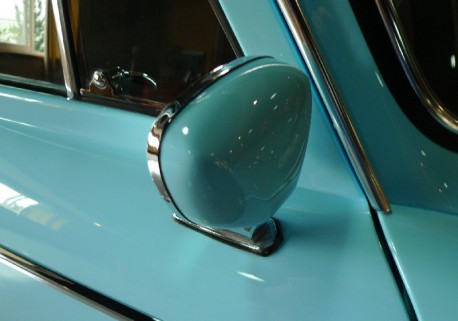 Mirrors look very modern compared to the rest of the car, streamlined and all, but remember, this was 1977 when streamlining became very hot. Shanghai Auto didn't have the money for an all-new car but at least the mirrors where in tune with the time.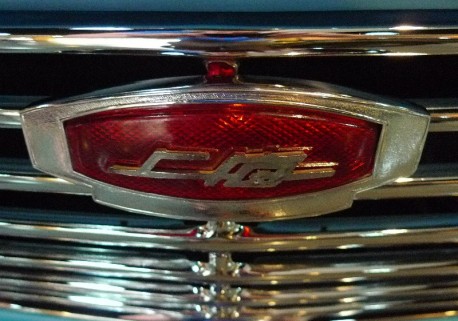 The very red Shanghai-logo up front! This kinda mad detailling was still possible in those days, forget about it in 2012… Yez, time brings good and time brings bad. The Shanghai SH760A was certainly, very good.
hh