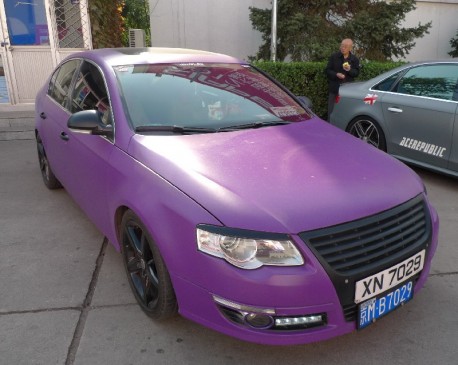 Here we have a freakin' Volkswagen Magotan wrapped in matte purple, seen on the China International Auto Parts Expo (CIAPE) in Beijing. The vehicle is further prettied up by a matte black grille, matte black alloys, blacked-out windows, matte black strips above the front lamps, led-lights next to the fog lights, matte black mirrors and fake British license plates. We Mag!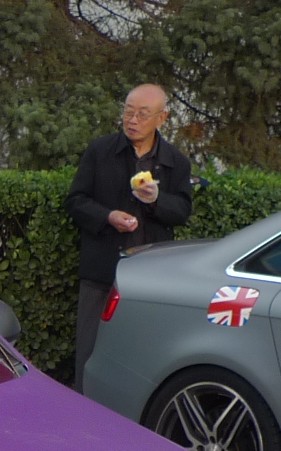 An old man was eating an apple, standing at the back on an Audi A4 with a British flag on it.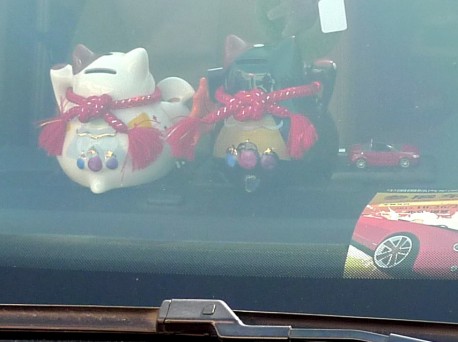 A look through the front window of the Magotan. There was a model of the first generation Audi TT Cabrio, a photo of a Chevrolet Camaro and two 'welcome fortune cats' (zhao cai mao). These cat-like statues stand in many Chinese businesses, like shops, restaurants and offices. Superstitious Chinese believe the cats will bring good fortune. Well, this guy has a purple Magotan so the cats obviously worked!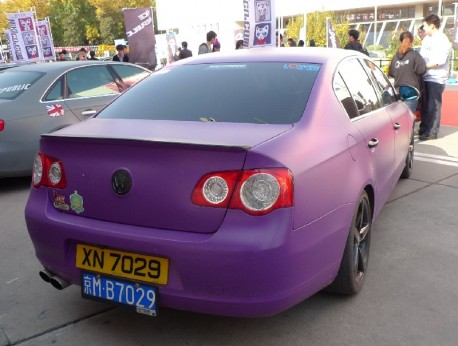 The Volkswagen Magtotan is based on the Volkswagen Passat B6 and was made in China by the FAW-Volkswagen joint venture. It is a rare car to be prettyfied, this is actually the first one we have seen up until today.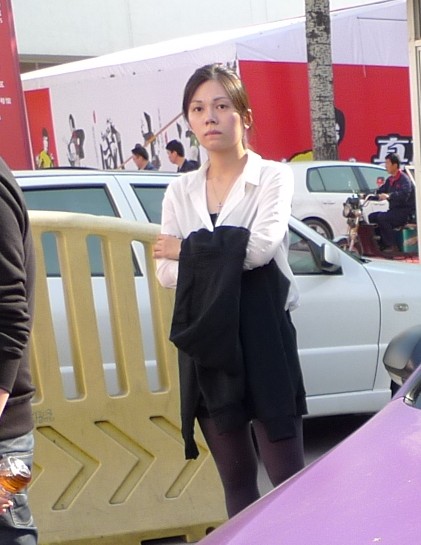 I then met the owner of the vehicle, on the left wearing a black sweater, and his girlfriend, center, wearing something hot. A fine beauty. I left my name card under the windscreen wiper when they left for a walk, but she hasn't called me yet. I guess he got my card first and tore it apart in a jealous rage!, while she was crying.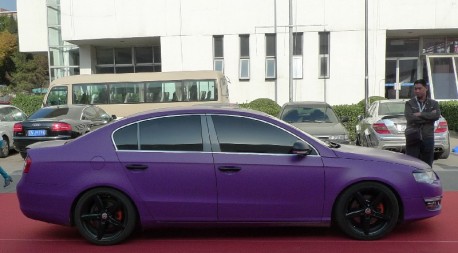 Some time later, on the move. Sweet…