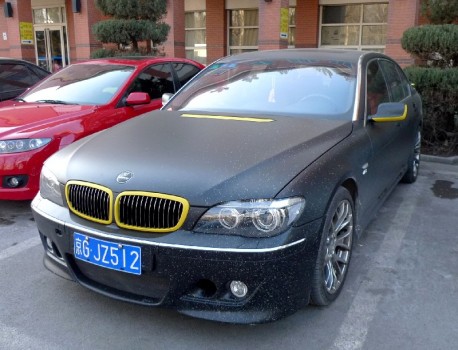 Here we have a very stealthy matte black long-wheelbase E66 BMW 750 Li, seen in front of a hospital in Beijing. Yez, doctors are well paid in China too… The 750 Li is extremely sexed up by a period Hamann body kit with loads of extra plastic and huge 20 inch wheels. The German tuner also provided a sport exhaust set and a bespoke interior. Weird yellow accents are likely done later.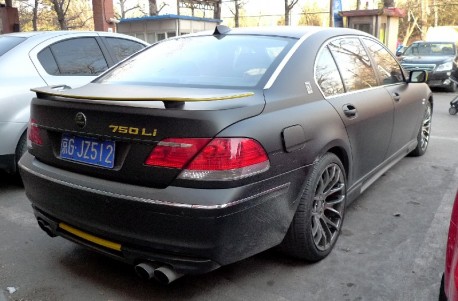 Wing in yellow too, well, that we like. The 'Bangle Butt' E66 (the short wheelbase car was called E65) was made from 2001 until 2008. The stretched 750 iL was powered by a beefy 4.8 liter V8, good for 360hp and 490nm. Top speed was 240km/h.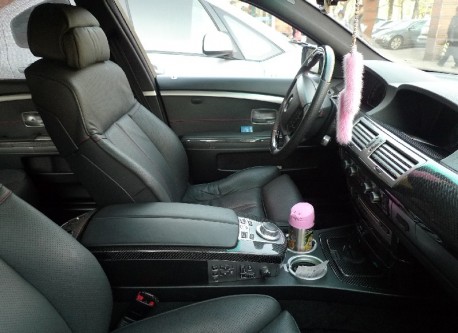 A fantastic interior with loads of fake carbon panels, black leather with red stitches and two very refined pink accents on the tea bottle and hanging from the mirror. We think Pink.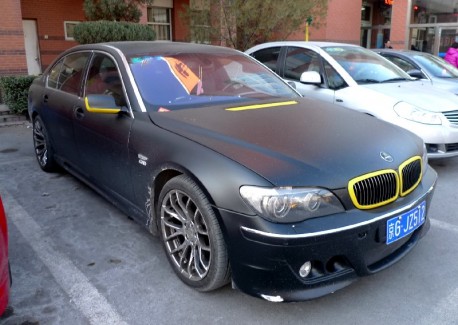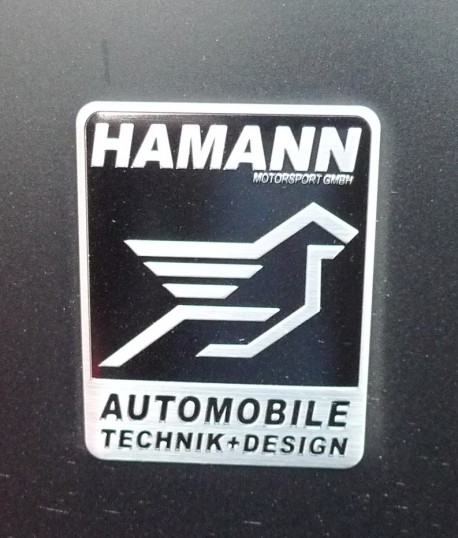 On the C-pillar.