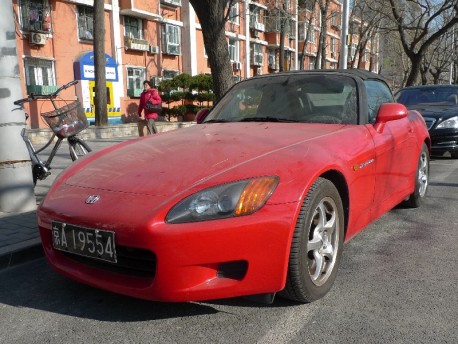 A very dusty and very red Honda S2000, seen close to the Workers Stadium in Beijing. The Honda S2000 was never exported to China so the crazy Japanese sportsmachine is a very rare thing to see in town. This is only the second S2000 we have met in the whole of China, the first was a green racefrog in Guangzhou.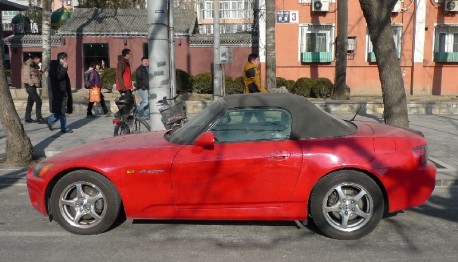 The Honda S2000 was made from 1999 until 2009. This is a first generation 'AP1' example, which was produced from 1999 until 2003. Engine was a high-revving 2.0 liter four-cylinder with 240hp and 218nm, sending power to the rear wheels via a six-speed manual gearbox. Alloys are period.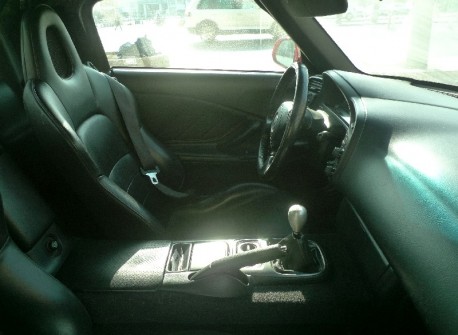 Plastics were looking a bit old, but otherwise still very ready to speed!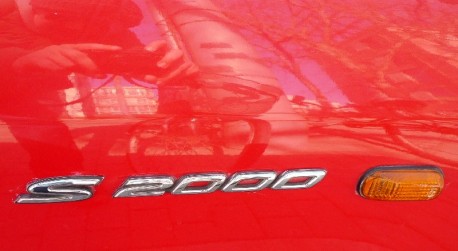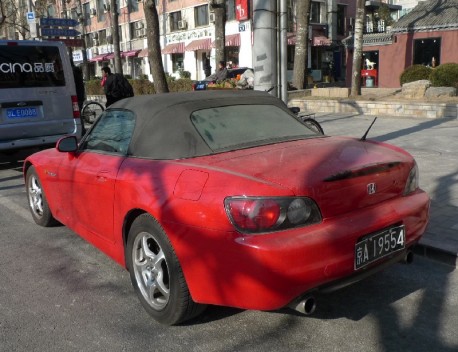 Double exhaust for an extra sporty sound. Great car and all, but this S2000 really needs a good cleanup.