This is the new Honda Integra HATCHBACK, a sporty hatchback for the Chinese car market with a manual gearbox and two-tone yellow-black coloring. The word 'hatchback' is part of the name, written in English capitals, which looks a bit odd in Chinese: "本田型格HATCHBACK" (Characters: Běntián Xínggé, Honda Integra). The Integra HATCHBACK is made in China by GAC-Honda.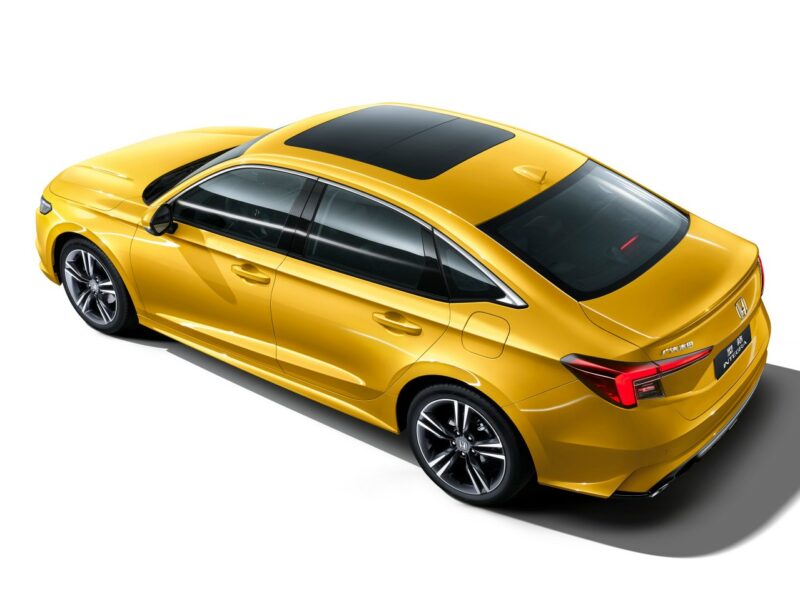 The Integra HATCHBACK is the hatchback version of the GAC-Honda Integra sedan, which debuted in November 2021. The sedan isn't called sedan or something silly, just Honda Integra (本田型格). So we got the 本田型格 and the 本田型格 HATCHBACK. Both are based on the 11th generation Honda Civic.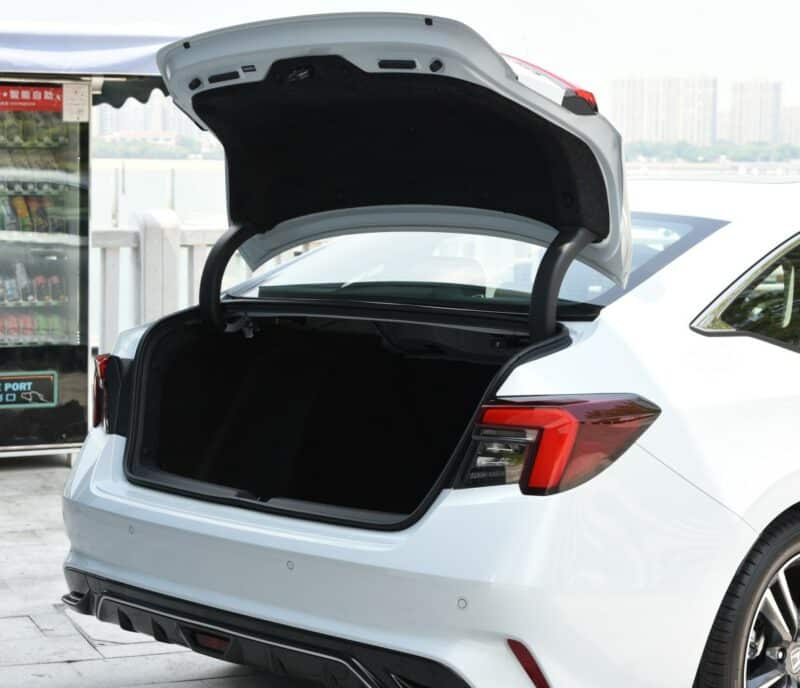 The booth of the sedan.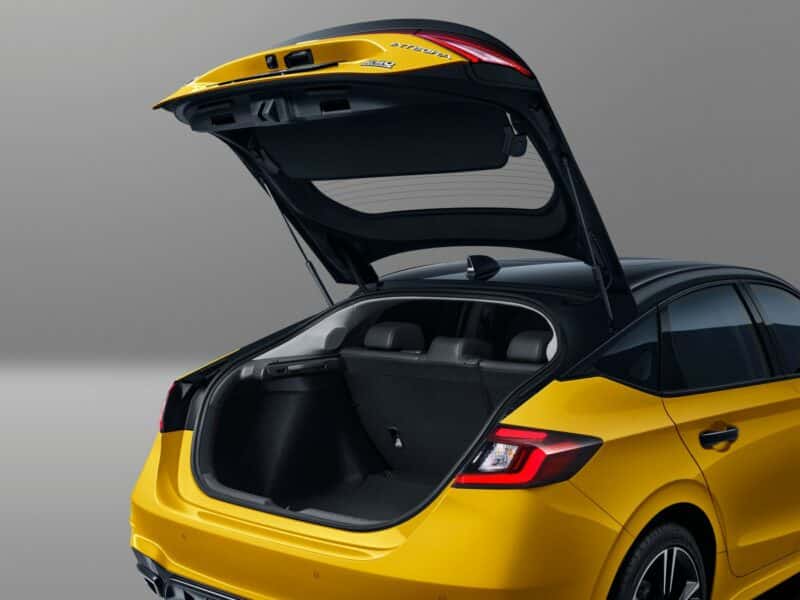 The hatch of the hatchback, hinged way up the roof.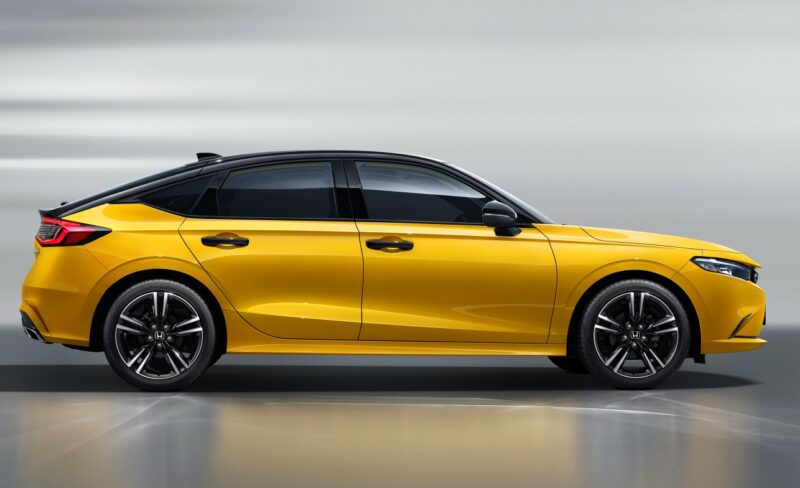 Honda will sell two versions of the Integra Hatchback:
the 240 Turbo with 180 hp and 240 Nm, mated to a six-speed manual or a CVT.
the 2.0 e:HEV, a 2.0 hybrid with 143 hp and 315 Nm, mated to a CVT.
The yellow-black car is the 240 Turbo.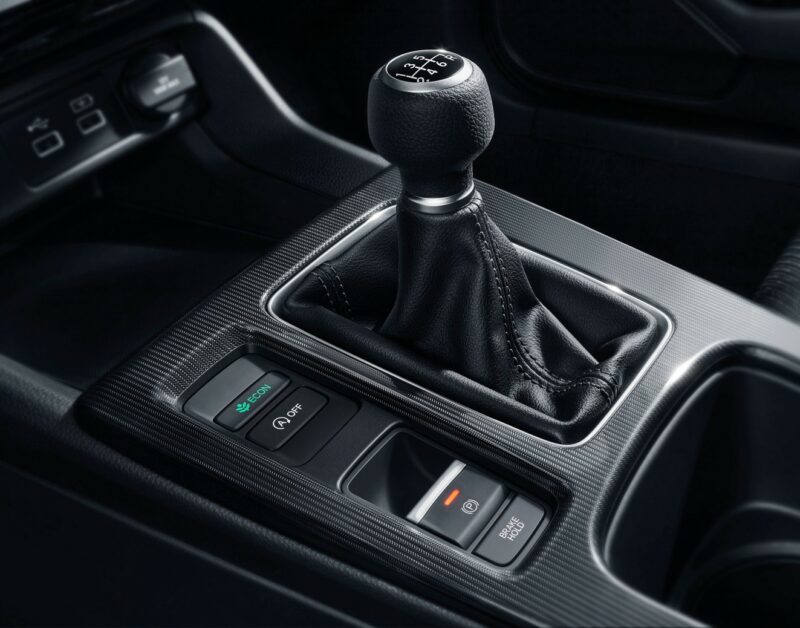 The uttermost cool thing about the Integra HATCHBACK is the 6-speed manual gearbox, a true rarity in China where manual boxes are usually associated with cheap cars and not so much with sports cars. I don't know of any other sporty manual on the Chinese car market today. Honda is alone here and they deserve some praise for that.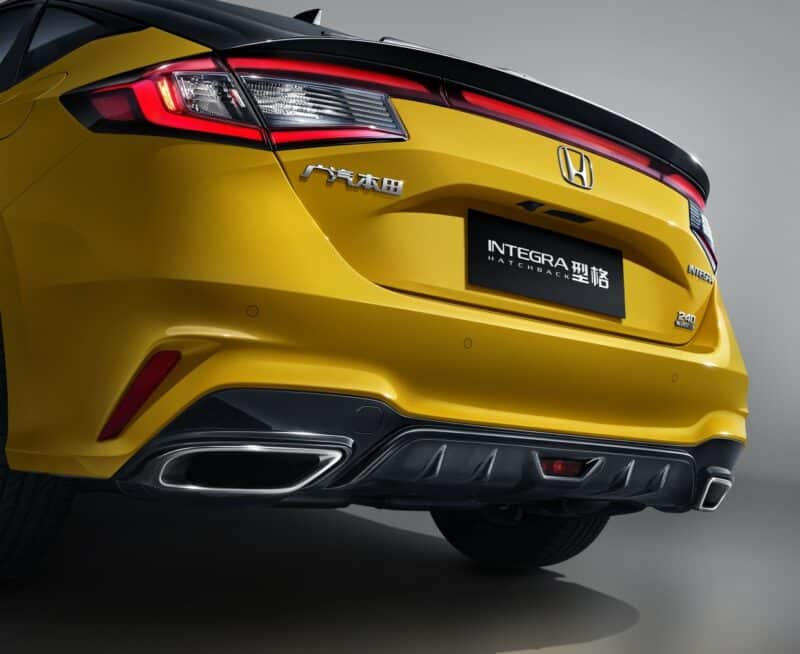 They really tried hard to make it looks racy, like a 1990's Integra. It has a wing on the boot lid, two fat exhaust pipes, a diffuser, and a race car style brake light.
Size: 4563/1802/1415, with a 2735 millimeter wheelbase.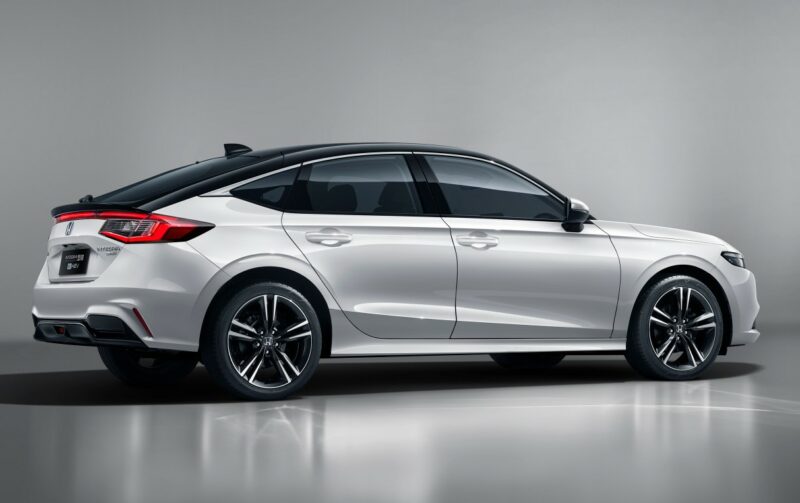 This is the Integra HATCHBACK e:HEV. It doesn't look as wild as the 240 Turbo. Door handles are in body color instead of in black, and it goes without the exhaust pipes. The Honda Integra HATCHBACK will launch on the Chinese car market in early Q2.