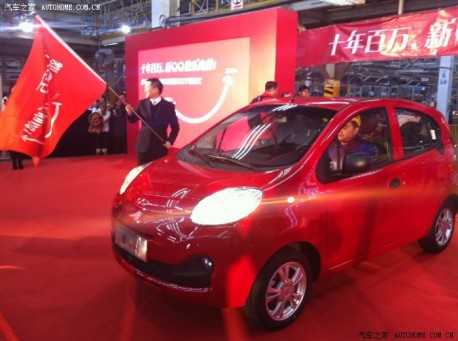 Production of the new Chery QQ (not QQ5) started earlier this week. Chery organized a fine ceremony at the factory which was kinda semi-secret so we didn't see that much of the new QQ. Fortunately we found an extra load of pics from the same even, including this interesting photo where a real worker, helmet still on his head, drives the first Chery QQ of the line, while a manager-sorta-man is waving a red flag.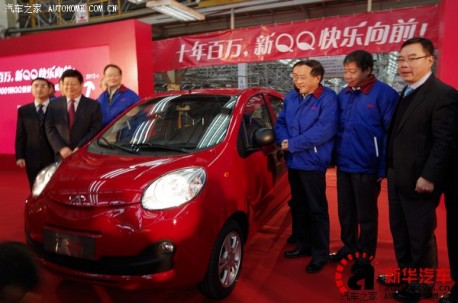 Dignitaries surrounding their little baby. The new Chery QQ will be launched on the Chinese car market in March, price will start somewhere between 40.000 and 50.000 yuan. The only engine available at launch will be a 1.0 liter four-cylinder engine.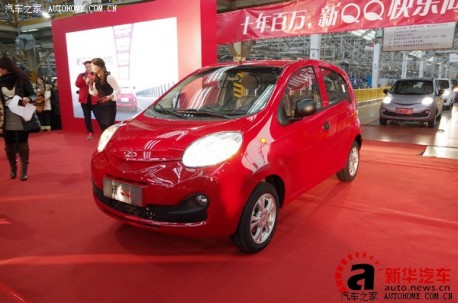 Later on a 0.8 liter 3-cylinder and a 1.3 liter four-cylinder will become available as well. The 1.0 will be mated to a 5-speed manual, a 4-speed automatic and a CVT will join the line-up later. Size: 3564/1620/1527m, wheelbase is 2340.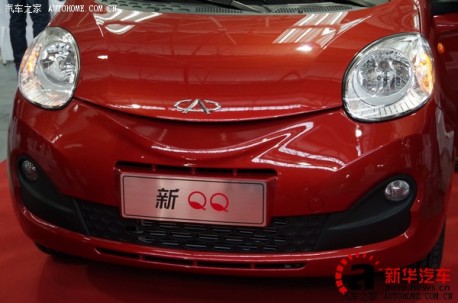 She smiles! The new Chery QQ loox a lot more funky than the outgoing car, which won't go out any time soon. Both the Chery QQ3 and Chery QQ3 Sport will likely continue for at least another year.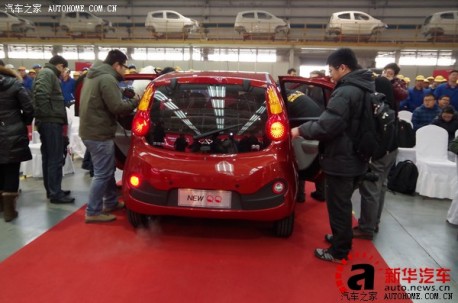 Note production line in the background.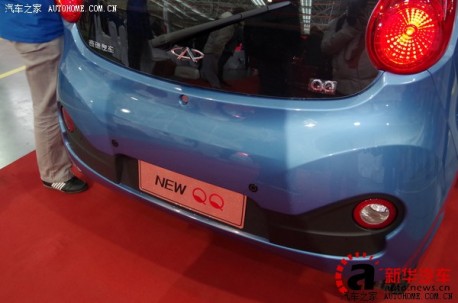 A little smile here too.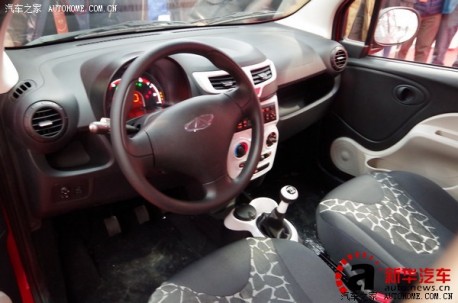 Dash made hip with some white panels. Customers can spec other colors. Seats with an animal-skin design, seems to be taken from a zebra'd tiger.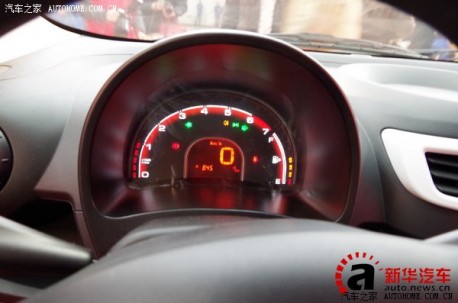 Yup, they still make digital dials like this in China. Not good. Even toys have a better dash these days.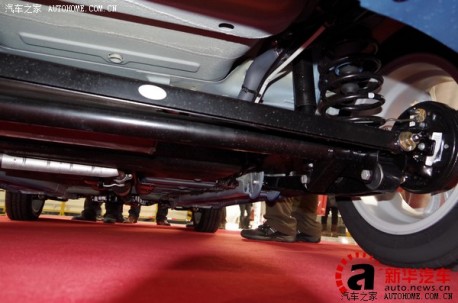 Keeping it simple. But only 40.000 yuan, and nobody buys a Chery QQ for handling.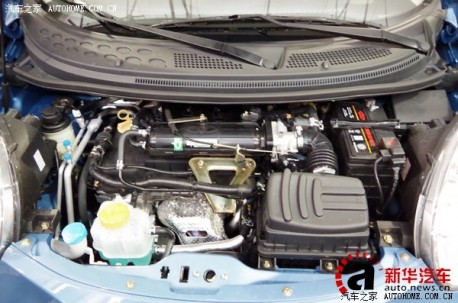 All engines should look like engines.