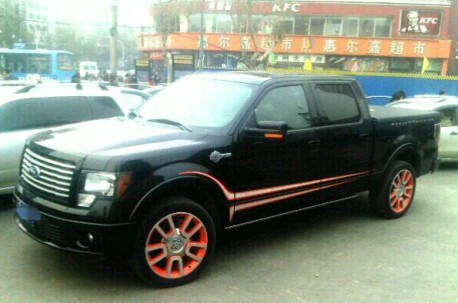 An interesting find in the great city of Zhengzhou in Henan Province. This is a 2011 Ford F-150 Harley Davidson Edition, a marketing-based variant of the F-150 made slightly more special with pinkish striping, motorbike-inspired alloys, some Harley Davidson badges and a bespoke all-leather interior.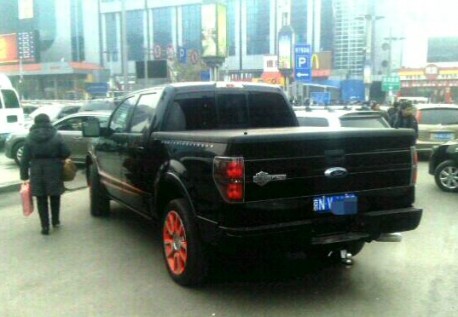 And where did we see this gigantic pickup truck? Of course, at a shopping center.
Ford doesn't sell the F-series in China, thereby missing a lotta money because especially the Raptors are coming in gray by the boatload. This black bike however is the first Harley Davidson Edition we see in China. Power is massive! A 6.2 liter V8 pooping out 411hp and 588nm, good for a hippie-crushing 185km/h.