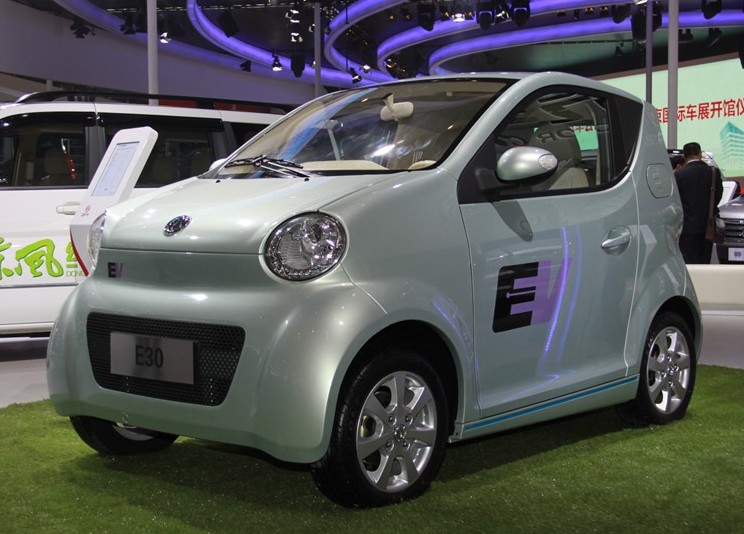 Production of the Dongfeng Fengshen E30 EV will start next year. The Fengsshen E30 EV is a small electric city car that will compete with the Roewe E50 EV that was launched on the Chinese car market in November last year.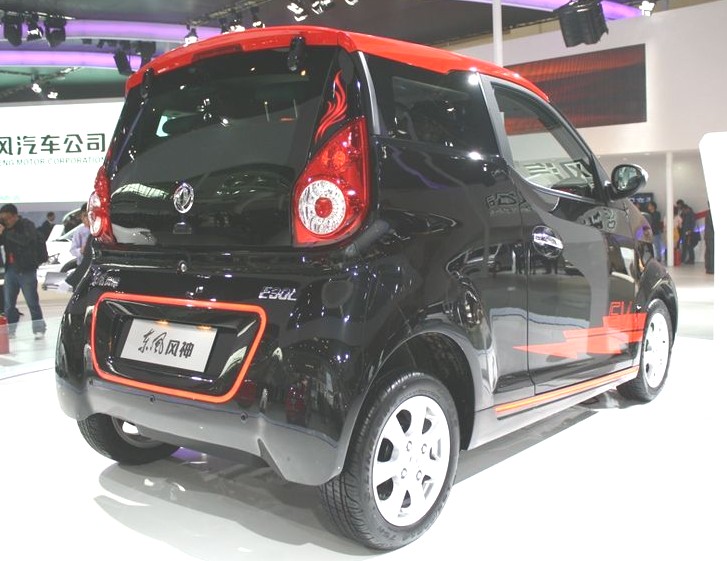 The E30 EV debuted as the Dongfeng EJo2 on the Shanghai Auto Show in 2011, it changed name to Dongfeng EV1 in early 2012 and arrived at the April 2012 Beijing Auto Show as Fengshen E30. There is also a stretched version called the Fengshen E30L (the black car). Specs as far as we know: Size:2695/1560/1585, wheelbase is 1860. Electric motor will have 10.5kw. Top speed: 80km/h. Range: 110 to 180 km. Weight: 850kg.
Price yet unknown, the Roewe E50 costs 134.900 yuan or 21.600 USD with 100.000 yuan government subsidies. The Dongfeng E30 is a slightly smaller car so will likely costs slightly less.
Via: iFeng.