The Dongfeng EJ02 full electric minicar is officially still a concept but Dongfeng has serious plans to make it in the near future. This was also indicated by the fact that Dongfeng brought two EJ02's, this greenish car and a more sporty black one.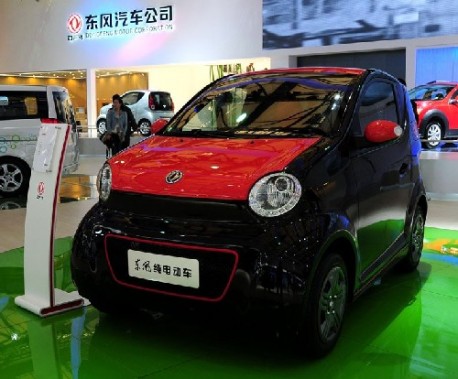 The numbers: top speed: 80km/h. Range: 110 to 180 km. Weight: 850kg. Lenght: 2696, width: 1520. A true city car with only two seats and space for one shopping bag. No word yet on price.
About the looks, well, let me try: my wife would love it.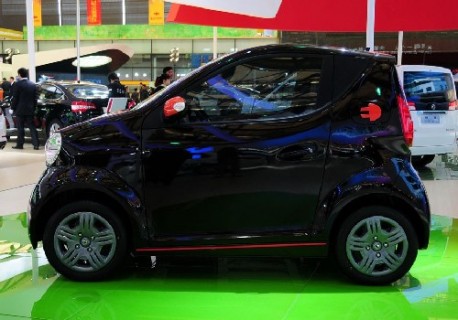 So you know where to plug it in. If you have a charger at home. If you can find a charger on the road. Both options stand at zero at this moment in China. Maybe a small patrol engine?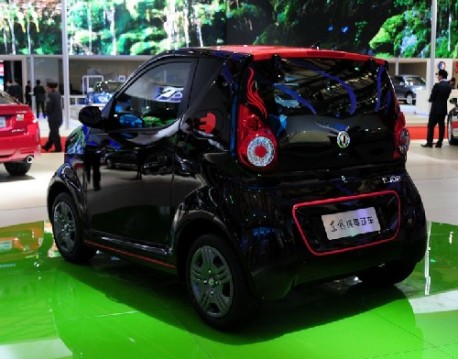 Note flames above the rear lights. The EJ02 runs like fire. On electricity. Small patrol engine?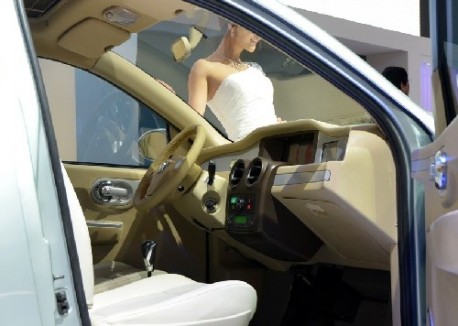 Interior still needs some work, so to see.