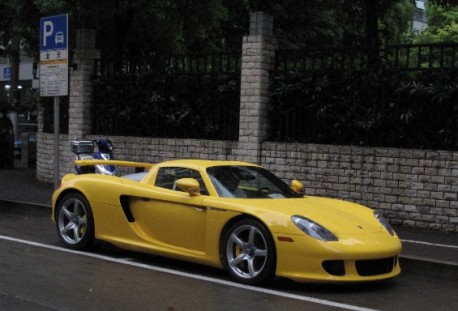 A canary yellow Porsche Carrera GT, seen on a rainy day in the great city of Shanghai. The rear wing is up so it did some serious speeding not too long before the photos were snapped. The Porsche Carrera GT was made from 2004 until 2007 and it was never officially imported to China.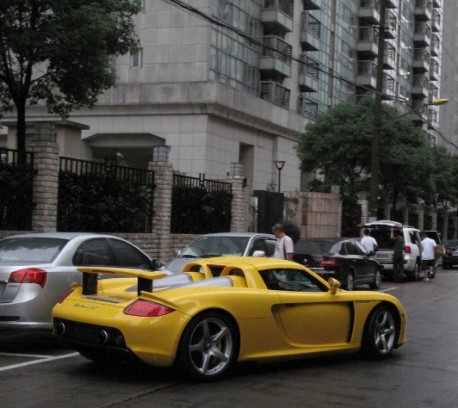 A Carrera GT on Chinese roads is thus a very rare sight, the yellow car is only the third one we see, after a silver car and a Gemballa Mirage GT. The Carrera GT was powered by a 5.7 liter V10 that pooped out 612hp and 590nm, good for a 330km/h top speed and a 0-100 in 3.7 seconds.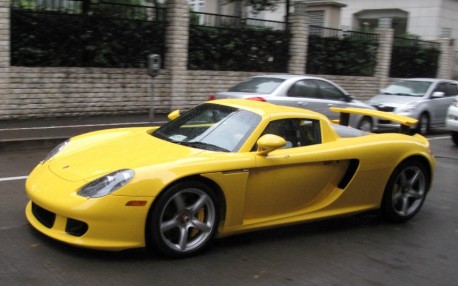 It wasn't parked for long, and rightly so, a Porsche Carrera GT is made to Ride!