Here we have a flock of super cars arriving by plane at Shanghai Hongqiao Airport from London. The collection is extremely impressive with a Lamborghini Reventon, a Jaguar XJ220, a Gemballa Mirage GT, a McLaren MP4-12C and an Aston Martin One-77. The cars were destined for the famous Chinese super car broker FFF Automobile.
Interestingly all cars except the McLaren seem second hand, which means FFF must have some friends at customs because normally the import of second hand cars is very forbidden in China, no matter how super they are. We don't care if they were 100th hand, super cars are super cars, here they are: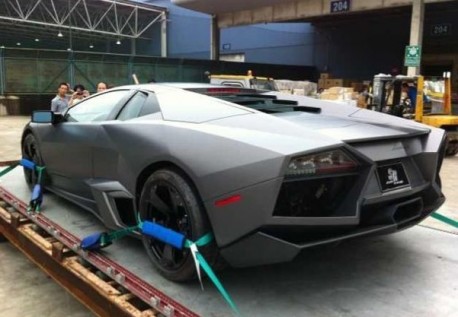 The mighty Lamborghini Reventon, only 20 were made, 21 including the one for the Lamborghini museum. This particular car is 3/20. Power was the same as on the base LP 640; 630hp and 660nm. Price however was far from the same, customers paid at least a million USD for some extra plastic body parts and a fighter-jet interior. Worth da money?, sure as hell yes, just look at it!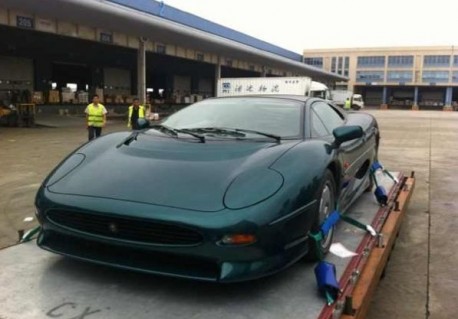 The fantastic Jaguar XJ220. Never officially exported to China, this green example is the first one on Chinese soil as far as I know. The XJ220 was made from 1992 until 1994, total production was 281 cars. Power came from a maniac twin-turbo 3.5 V6, good for 542hp and a massive 645nm.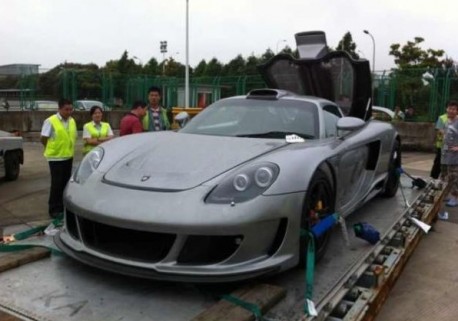 The brilliant Gemballa Mirage GT, based on the Porsche Carrera GT but sexed up with extra bodywork, reworked suspension and a pumped up engine. Gemballa added two turbo's on the 5.7 liter V10, now pooping out 672hp and 590nm. Gemballa only made 25, priced at 312.000 USD excluding the donor-Porsche, total package so cost around 700.000 USD.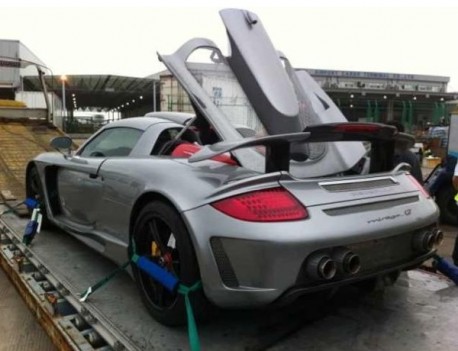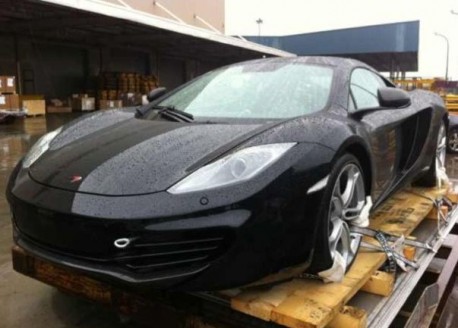 A brand-new McLaren MP4-12C and this is interesting because McLaren doesn't have an official dealer on the Chinese mainland, this so might mean FFF Automobile has been chosen to do the job.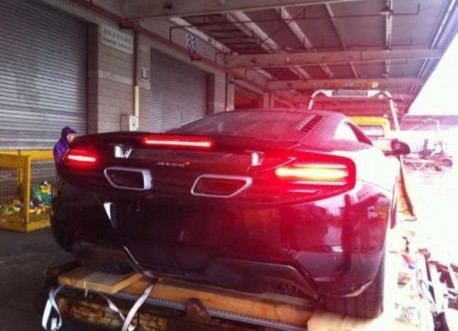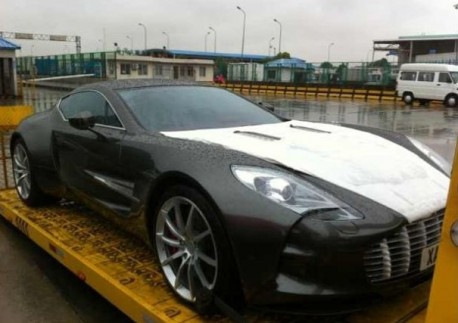 Lest best, an Aston Martin One-77 with what seems to be a British license plate. If so it is likely meant for Hong Kong since cars drive on the right in China. Hong Kong did have the honor of the first One-77 crash back in May, but that was an example with the steering wheel on the left.
Via: Weibo.