Today in China Car Girls a super sexy Chinese chick checking out the optional sun roof of a BMW 320i. She seems to like the sun roof. The girl is dressed in a white t-shirt, blue shorts, and not much more. The BMW 320i is painted in white and bog standard. Babe and Bimmer both live in Beijing. Click on Pics for Bigs™. Not very NSFW.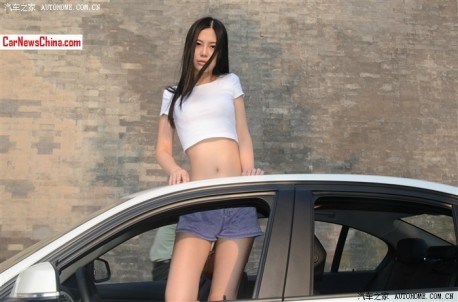 Girl has very long legs. BMW makes the 3-Series in China at the Brilliance-BMW joint venture. They make the China-only stretched 3Li-Series and the normal-sized 3-Series. On top of that the 3-Series is imported into China as well, for car buyers who insist on a German-made car. The Chinese 3 starts at 283.000 yuan and ends at 602.600 yuan. The imported 3 starts at 316.000 yuan and ends at 662.000 yuan. The fine white vehicle on the photos is an imported 320i. It's her own car, so this babe know a bit about cars and got some cash to spare.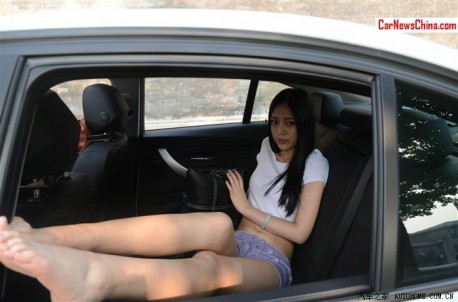 She feels comfortable in the back. She needs a chauffeur to ride her.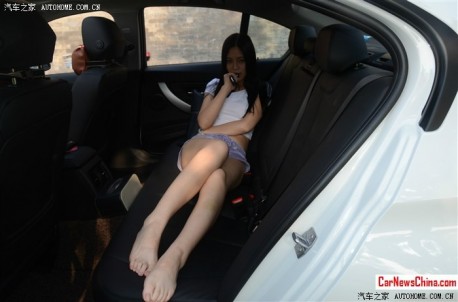 Those endless legs don't fit on 3's small bench. She needs something big to fit her well.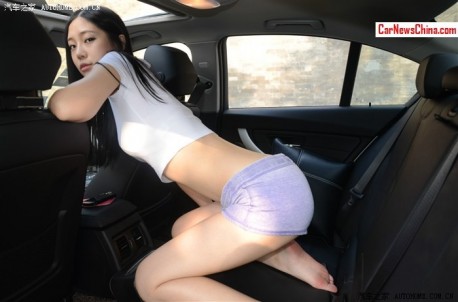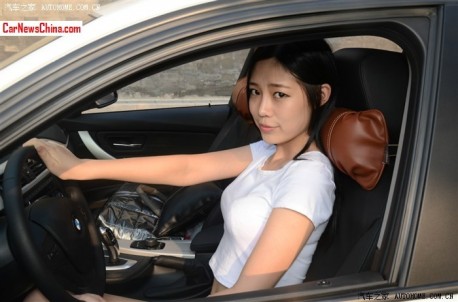 Little leather pillows help to keep her head straight.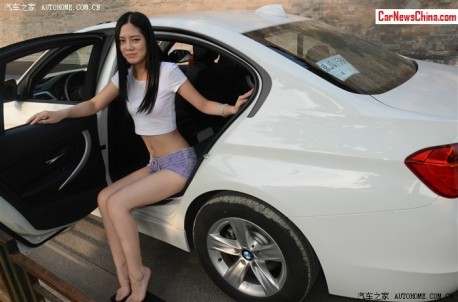 Elegantly going out.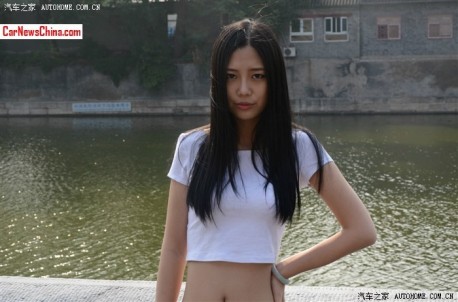 'What shall I do now?", our babe seems to think. "I know, I want to dress…"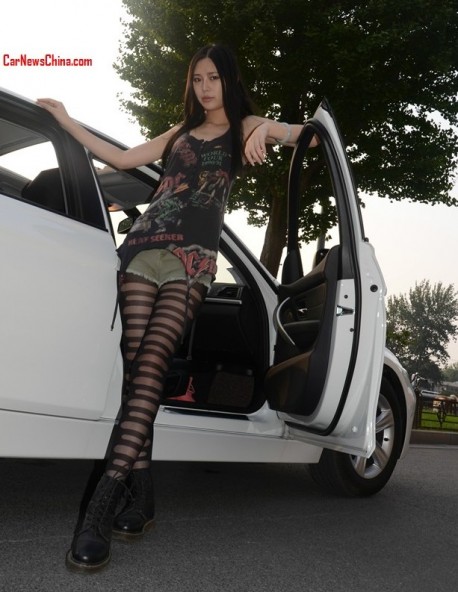 "… like a rock chick!" She really cool. Her shirt is AC/DC.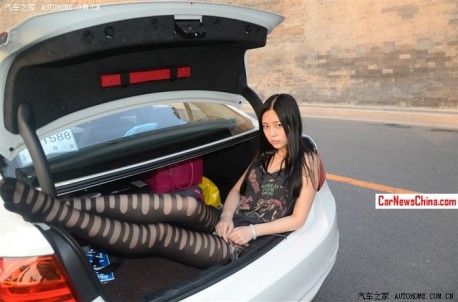 Rock chicks are rebellious, the dig sitting in BMW boots.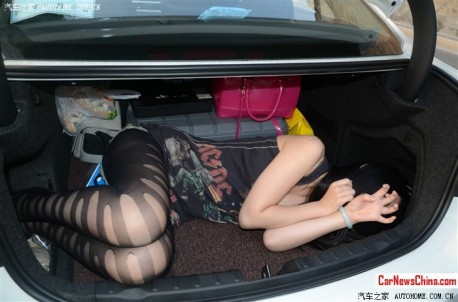 Good night.