A very rare and very speedy Gemballa Mirage GT Matte Black Edition super car, Spotted in China on a flatbed truck in the great city of Kunming in Yunnan Province. The Matte Black Edition was a special edition, finished in matte black, based on the famous Gemballa Mirage GT which in turn was based on the Porsche 980 Carrera GT.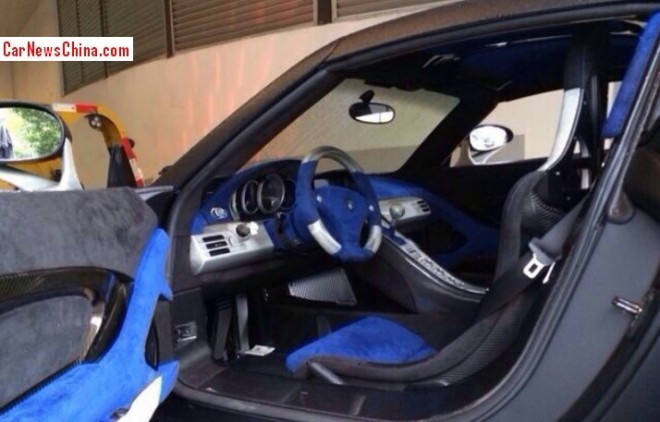 Interior very cozy with blue alcantara and white carbon fiber. Power came from a souped up variant of the screaming 5.7 liter V10 engine, in the Matte Black Edition good for 670hp and 630nm. Top speed is 335km/h and 0-100 is gone in 3.7 seconds.
The Gemballa Mirage GT Matte Black Edition was launched all the way back in 2009, and this particular car is the first one we see in China. Earlier on we did meet a 'standard' Mirage GT in Shanghai. The Porsche Carrera GT was never officially exported to China, so we have seen only a few: yellow night, and silver.
---