A mellow yellow Porsche Carrera GT, seen at night on the streets of the great city of Shanghai. The Carrera GT is one of the most hardcore super cars in the world, and this particular example loox the business with its in-your-face yellow paint, black five-spoke alloys and yellow brake pads.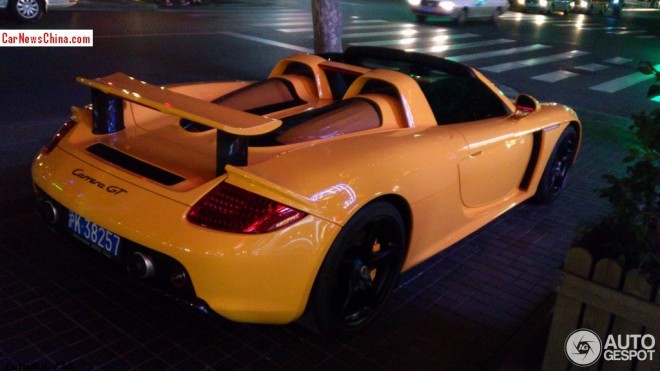 The Porsche Carrera GT was never officially exported to China so seeing one on the road is a very rare pleasure. This yellow monster is only the third example we meet in country, right after a silver car and a Gemballa Mirage GT.The Carrera GT is powered by a racy  5.7 liter V10 with 612hp and 590nm, good for a 330km/h top speed and a 0-100 in 3.7 seconds.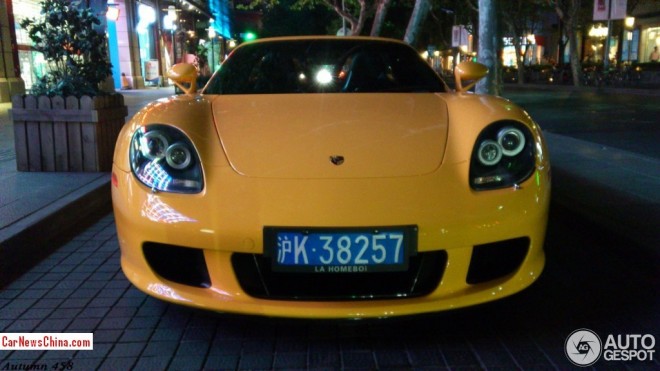 Most Carrera GT's in China arrive from super car dealers on the U.S West Coast. Note license plate holder with the text 'LA Homeboi', which sounds kinda rapper, yo-yoh. If anybody knows more please let me know in the comments.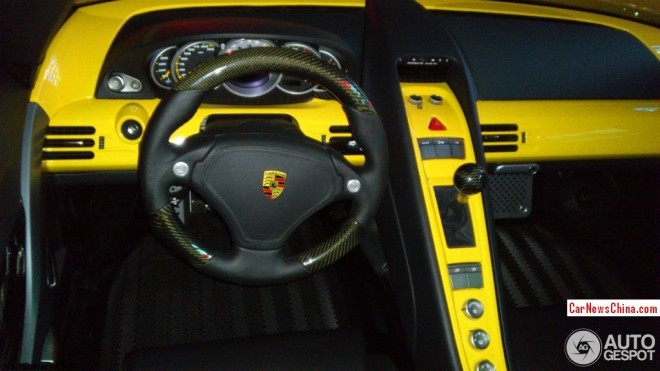 Yellow theme continues inside. Tiny gear lever for the manual gearbox. No flappies in this Porsche!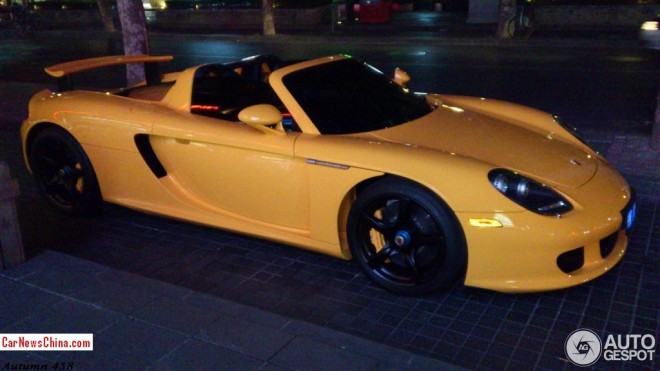 This fantastic super car in China is the third spot coming from our brand new joint-spot-operation with AutoGespot.com, the largest car-spotting website in the universe. Earlier on we had a Pagani Zonda Cinque and a matte black Bentley. More on the way…