A wondrous white E32 BMW 7-Series sedan with a period AC Schnitzer body kit, Spotted in China on the Beijing Tuning Street in the east of the capital. A truly rare sight because the BMW E32 was never exported to China, let alone in sexed up form. This particular 7 is only the second E32 we meet in country, after an abandoned 750iL that I found close to my new house in Beijing (it is still there).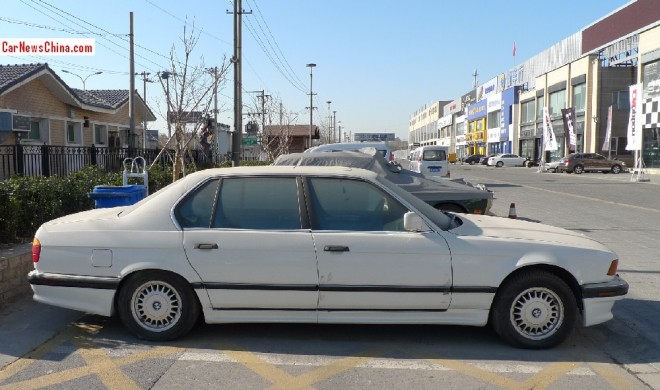 The AC Schnitzer kit normally came with speedy alloys, but it seems this car has the original wheels (re)fitted. There were no badges on the vehicle but it is a stretched 'L' version and wide 'kidney' grille indicates this must be a V8 or V12 model. AC Schnitzer was handy with engines too, easily extracting up to 50 extra horses from the solid BMW power plants. The E32 7-Series was made from 1986 until 1994 and the first AC Schnitzer tuned examples arrived in 1988, competing with similar kits from Alpina and Zender.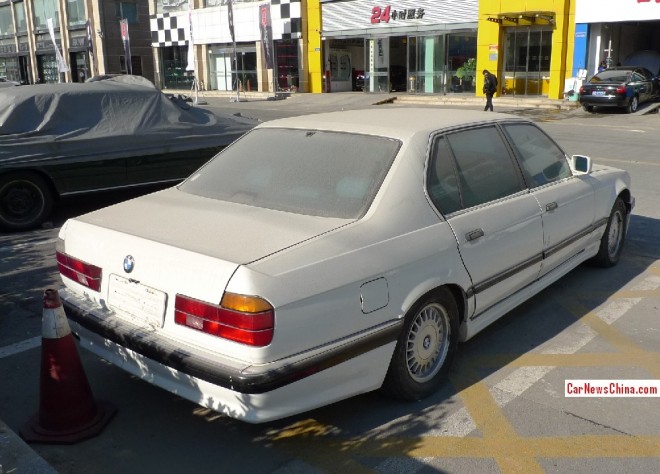 The car was in reasonable state. Bodywork covered in Beijing dust but otherwise fine. The big Bimmer must have arrived very recently because I didn't see it during my earlier visit to the street. Let's hope those tuning shops don't turn this beauty of a Bimmer into a Chinese wedding car with a Pink interior.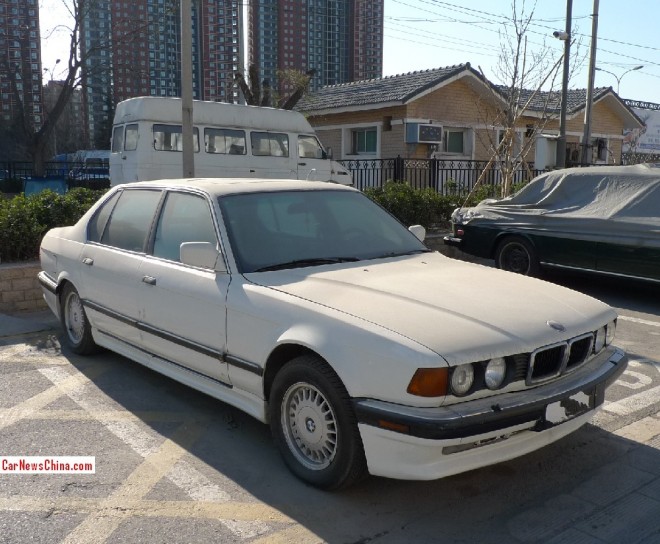 Make her like she was, or let her be. We will, be watching…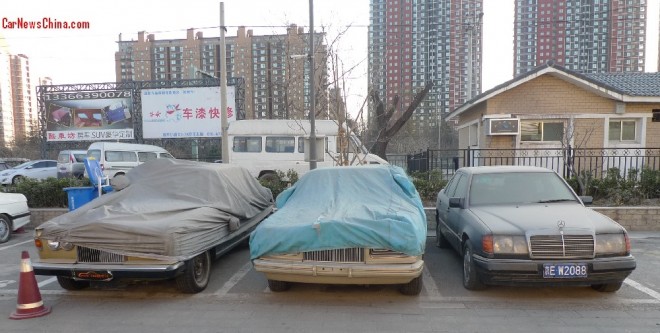 Two Rollers and a Benz, all in sad shape, parked to the right of the BMW.
---