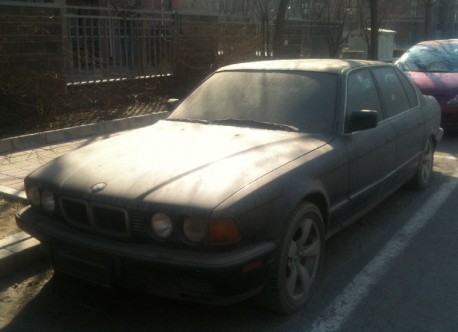 Here we have a sadly abandoned E32 BMW 750 iL, seen in an extremely faraway suburb of east Beijing. The vehicle was in a very bad shape, and it hurt my heart to see such a perfect car being treated this way. The E32 7-Series was made from 1986 until 1994, it was never officially exported to China and this sorry example is the first E32 I see on Chinese soil.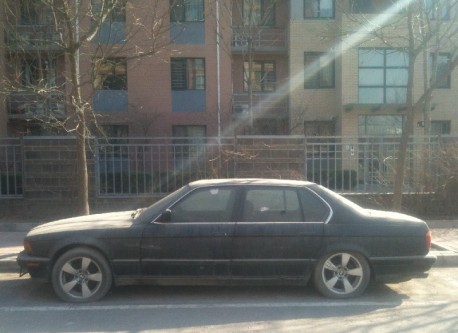 Rear suspension gone. Tires flat. Paint was fading fast, and chrome not too shiny anymore. Rust however was nowhere to bee seen thanks to Beijing's desert-dry climate, so I guess a really dedicated E32-expert with a lot of time and money could probably still save this beautiful Bimmer.
The 750 iL was the absolute top-of-the-line E32, stretched by 11.4 centimeters for more space in the back. Power came from a 5.0 liter 'M70' V12 that produced a neat 300hp and 450nm. The M70 was BMW's first production V12, made from 1988 until 1996.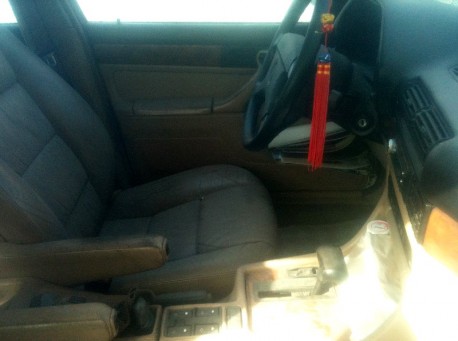 The interior looked horrible. Leather rotting away while I looked at it, center-arm rest gone, and the wood was breaking. The plastics however still seemed in a rather good shape, and the plastics are the base for the whole thing. New leather isn't expensive in China but the wood will be harder to replace. Again; an expert probably can.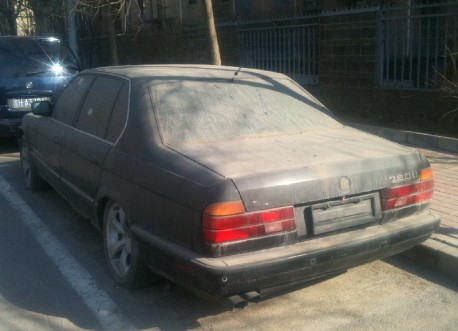 Classic lines still strong after so many years passed by! Note integrated spoiler on the boot-lid. The  E32 was designed by Ercole Spada of Italy, born in 1937 and still very much alive. He also designed the even so beautiful 1988 BMW E34 5-Series.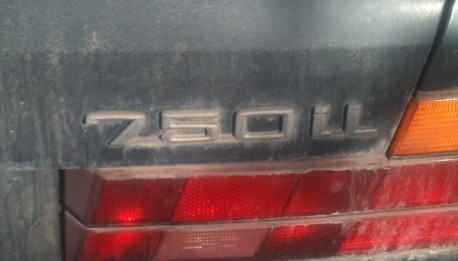 The best BMW money could buy…